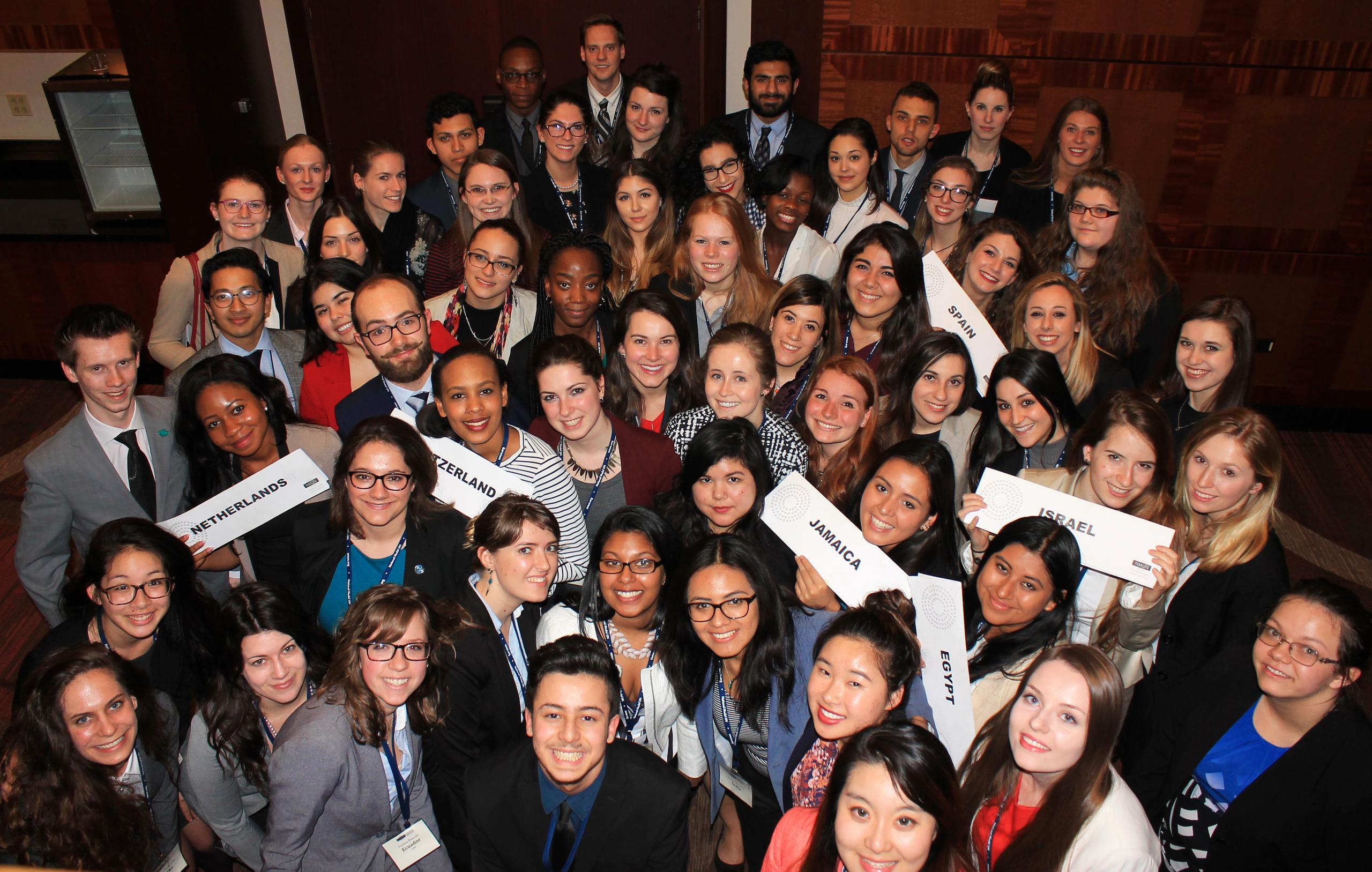 Fostering Global Citizenship Since 1927
National Model United Nations (NMUN) – the first organization to simulate the United Nations – annually draws university students from more than 100 UN Member States to address current global issues at its premier simulations.
National High School Model United Nations (NHSMUN) – celebrating its 50th anniversary in 2024 – is our conference for high school students. It is the world's largest, most diverse MUN simulation and is known for its world-class staff, highly engaging debates, and academically rigorous material.
IMUNA – our sponsoring Non-Governmental Organization (NGO) is associated with the United Nations Department of Global Communications and in consultative status with ECOSOC. We are also a U.S. 501(c)(3) nonprofit.
Future Conference Dates
NHSMUN
2025: March
2026: March
2027: March
2028: March
NMUN•NY
2025: 6-10 April & 13-17 April
2026: 29 March-2 April & 6-10 April
2027: 21-25 March & 29 March-2 April
2028: 2-6 April & 9-13 April
NMUN•DC
2024: 8-10 November
2025: 7-9 November
2026: 6-8 November
2027: 4-6 November
NMUN•International
2024: 22 Nov.-1 Dec. NMUN • Galápagos
2025: 23-29 Nov. NMUN • Canada (Banff)
2026: NMUN • Your Country? Accepting Applications