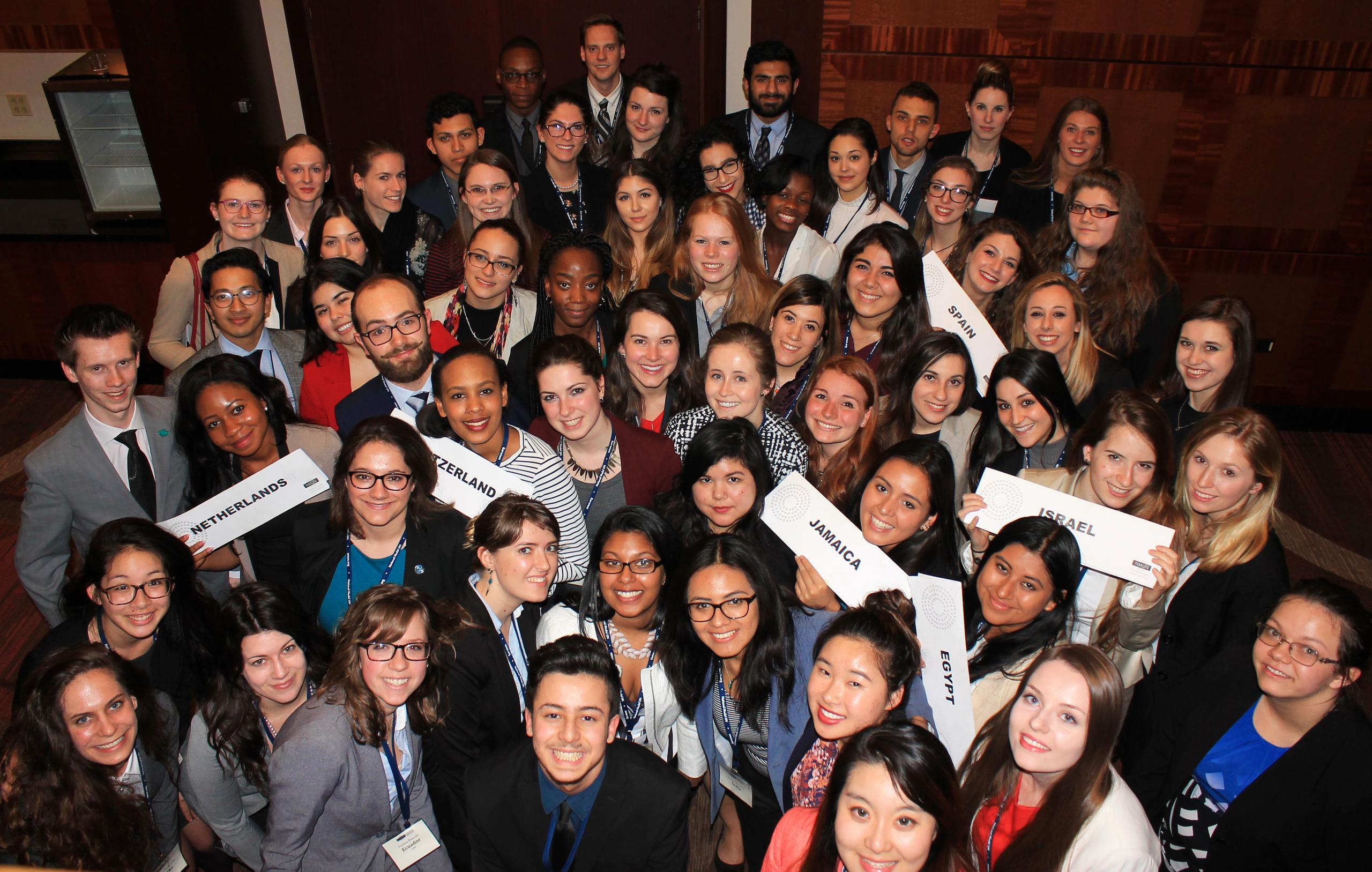 NMUN respects your privacy and is committed to protecting it. This privacy policy describes the personal information that we collect from you or that you provide through http://www.nmun.org (the "Site"), and how that information may be used or disclosed by us. This privacy policy does not apply to information we may collect through any other means or to information collected on any third-party site or by any third-party application that may link to or be accessible from the Site.
Please read the following carefully to understand our policies and practices regarding your personal information and how we will treat it. By using or accessing the Site, you agree to this privacy policy. This privacy policy may change from time to time and your continued use of the Site means that you accept and agree to any and all changes.
Information You Provide to Us
We may collect and use the following information that you provide to us:
Information that you provide by filling in forms on the Site.
Records and copies of your correspondence (including e-mail addresses), if you contact us.
Usage Details, IP Addresses, Cookies and Other Technologies
Usage Details and IP Addresses. As you navigate through the Site, we may also collect details of your visits to the Site, including, but not limited to, traffic data, location data, logs and other communication data and the resources that you access, as well as information about your computer and internet connection, including your IP address, operating system and browser type.
Cookies. We also may obtain information about your general internet usage by using cookies, a small file stored on the hard drive of your computer. Use of cookies help us to improve the Site and to deliver a better and more personalized service by enabling us to:
Estimate our audience size and usage patterns.
Store information about your preferences, allowing us to customize the Site according to your individual interests.
Speed up your searches.
Recognize you when you return to the Site.
You may refuse to accept cookies by activating the appropriate setting on your browser. However, if you select this setting you may be unable to access certain parts of the Site. Unless you have adjusted your browser setting so that it will refuse cookies, our system will issue cookies when you direct your browser to the Site.
Web Beacons. Pages of the Site may contain electronic images known as web beacons that permit us to count users who have visited those pages and for other related website statistics. Web beacons are not used to access your personal information on the Site and are only used to compile aggregated statistics concerning use of the Site.
Uses Made of the Information
We use information that we collect about you or that you provide to us, including any personal information, in the following ways:
To present the Site and its contents in a suitable and effective manner for you and for your computer.
To provide you with information that you request from us.
To carry out our obligations and enforce our rights arising from any contracts entered into between you and us.
To notify you about changes to our service.
To allow you to participate in interactive features of our service, when you choose to do so.
Disclosure of Your Information
We do not share, transfer or release your personal information to third parties besides the contractors ("Service Providers") who provide us with services necessary to our operations, such as web hosting, software development, database maintenance, web site consulting and donation processing and our affiliates and partners. These third parties may have access to your personal information.
In addition, we may occasionally refer you to a Service Provider's site for help in serving you. When you follow a referral or a link away from the Site, you leave the Site. This privacy policy applies only to the Site, and not to our Service Providers or other third parties' sites. You should review their privacy statements to find out how they protect your privacy.
Finally, we may also disclose your personal information to other third parties to:
Comply with any court order or other legal obligation.
Enforce or apply our terms of use and other agreements.
Protect the rights, property, or safety of NMUN, our employees or others.
Children Under the Age of 13
The Site is not intended for children under 13 years of age. No one under age 13 may provide any personal information to or on the Site. We do not knowingly collect personal information from children under 13. In the event that we learn that we have collected personal information from a child under age 13 without verification of parental consent, we will delete that information. If you believe that we might have any information from or about a child under 13, please contact us at info@nmun.org.
Data Security
Unfortunately, the transmission of information via the internet is not completely secure. Although we do our best to protect your personal information, we cannot guarantee the security of your personal information transmitted to the Site. Any transmission of personal information is at your own risk.
Contact Information
Send your questions, comments, or concerns about this privacy policy or any other aspect of the Site to info@nmun.org.