Scheduled Speakers at Conf. A
Each year we are privileged to host an array of speakers at our NMUN conferences.
We encourage all delegates, faculty, and guests to take advantage of these unique educational opportunities.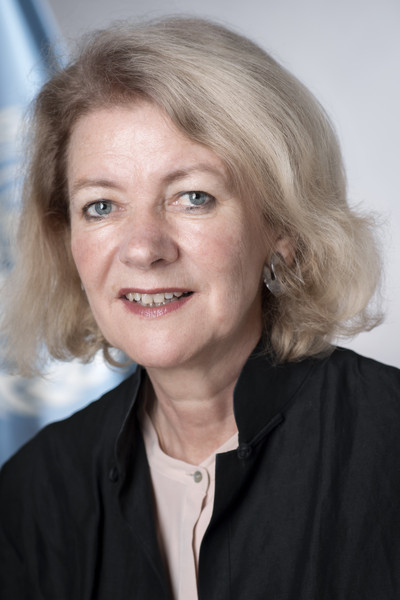 Under-Secretary-General for Global Communications, UN
Ms. Smale has almost 40 years of experience in international journalism in which she has been a reporter, an editor and a senior leader. Before joining the UN, she served most recently (2013 to 2017) as the Chief of Bureau in Berlin for the New York Times.
Ms. Smale served previously as Executive Editor of the International Herald Tribune from 2008 to 2013, becoming the first and only woman to have held that post. She joined that newspaper in 2004 as its Managing Editor.
Prior to that Ms. Smale was the New York Times' Deputy Foreign Editor (2002 to 2004) and Weekend Foreign Editor (1998 to 2002). Earlier in her career she reported for United Press International and the Associated Press as a bureau chief or correspondent in Vienna, Moscow and Bonn.
Ms. Smale, who studied in Bristol, Munich, and at Stanford in the United States, holds a Bachelor of Arts in German and politics from Bristol University, and a Master of Arts in journalism from Stanford University. She also has an Honorary Doctorate in Law from Bristol University.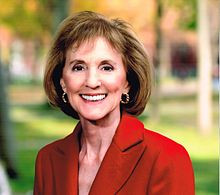 Former UN Assistant Secretary-General
Gillian Sorensen has had a long career with the United Nations serving as Assistant Secretary-General for External Relations for SG Kofi Annan and Special Adviser for Public Policy for SG Boutros Boutros-Ghali. She was responsible for outreach to 4000 NGOs including religious leaders, civil society, the academic world, politicians and diplomats. She worked with groups committed to peace, justice, development, human rights, and refugees. She is an experienced public speaker and advocate and has addressed over 1000 audiences as diverse as students, Rotarians, and West Point Military cadets.
She also served as National Advocate to the United Nations Foundation, extending the message and strengthening support for the UN. Earlier, Gillian was the NYC commissioner for the United Nations and Consular corps, the city's liaison office with 30,000 diplomats, resolving problems and building bridges of support and friendship with this unique community.
Gillian is a graduate of Smith College and studied at the Sorbonne. She has twice been a Fellow at Harvard -- in 2002 at the Kennedy Schools's Institute of Politics and in 2014 in Harvard's Advanced Leadership Initiative. She now serves on the Board of the International Rescue Committee working on refugee issues and is a member of the Council on Foreign Relations, the Women's Foreign Policy Group, and the Women's Forum. She resides in New York City.
Karen J. Vogel
Faculty Seminar 
Faculty, Guests, and Head Delegates not assigned to a committee are encouraged to attend.
Monday, 19 March at 8:00 pm
 2nd Floor Sheraton Hotel, Central Park West
Join us for the authors' discussion of their book Transforming Multilateral Diplomacy which provides an insider's perspective of the negotiations that produced the UN Sustainable Development Goals (SDGs). Not only did this process mark a sea change in how the UN conducts multilateral diplomacy, it changed the way the UN does its business. Told from the unique point of view of Ambassador Macharia Kamau - and other key participants from governments, the UN Secretariat, and civil society - this book tells the story of the people, issues, negotiations, and paradigm shifts that unfolded through the Open Working Group (OWG) on SDGs and the subsequent negotiations on the 2030 Sustainable Development Agenda. The historic nature of the Sustainable Development Goals and their negotiation make this story a must-read for anyone interested in multilateral negotiations, sustainable development, and the UN. This book provides insights and a view behind the scenes to faculty and students alike about how UN negotiations actually work, negotiating strategies and tactics, and the art of achieving consensus.
Pamela Chasek is the co-founder and Executive Editor of the Earth Negotiations Bulletin and Professor of Political Science at Manhattan College in New York. She has published articles on developing country capacity building for environmental negotiations, scientific uncertainty in negotiations, professional cultures in negotiations, desertification and the UNCCD, and various environmental treaties and negotiating processes. Her most recent books are: Transforming Multilateral Diplomacy: The Inside Story of the Sustainable Development Goals (Routledge/Westview 2018), The Roads from Rio: Lessons Learned from Twenty Years of Multilateral Environmental Negotiation (Routledge, 2012) and Global Environmental Politics, 7th edition (Boulder, Colorado: Westview Press, 2016). She was a Fulbright Senior Scholar in Wellington, New Zealand in 2007 and the results of her research have been published by the East-West Center: "Confronting Environmental Treaty Implementation Challenges in the Pacific Islands."
Principal Secretary, Ministry of Foreign Affairs & International Trade, Government of Kenya; Former Ambassador and Permanent Representative of Kenya to the UN
In addition to his diplomatic assignments, former Ambassador Macharia Kamau was International Consultant to the Bill and Melinda Gates Foundation and the United Nations AIDS. He has vast experience at the United Nations where he served for over twenty five years mostly in senior management positions at the UNDP, UNICEF and UNTAG. During this period, he was deployed in various countries in Eastern and Southern Africa as well as the Caribbean.
Source: https://www.un.int/kenya/staff/ambassador-macharia-kamau
He was recently named Principal Secretary, Ministry of Foreign Affairs & International Trade, Government of Kenya
Delegate Seminars
Delegates, Head Delegates, Faculty, and Guests are all encouraged to attend.
Tuesday, 20 March at 4:00 pm
2nd Floor Sheraton Hotel
Media: A Key International Stakeholder
or Opposition Party?
 Room: Metropolitan East
The press is under attack around the world. Are Fox News, CBS, NBC, BBC, CNN and Al Jazeera reporting about the same world? Attend this panel if you're interested in the role media actually plays in today's international affairs. Moderated by Pamela Falk, CBS News and Robert Windrem, NBC News.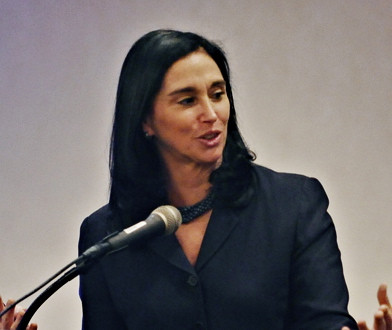 UN Resident Correspondent, CBS News TV & Radio
Pamela Falk is a UN Resident Correspondent & Foreign Affairs analyst for CBS News TV & Radio and writes columns for various publications. She is on the Board of Directors of the Dag Hammarskjöld Fund for Journalists and a member of the Council on Foreign Relations. She received her J.D. from Columbia University School of Law and her Ph.D. from New York University. She has taught at Columbia Law School and Columbia SIPA and was a staff director on Capitol Hill. She is a member of the NMUN Advisory Council.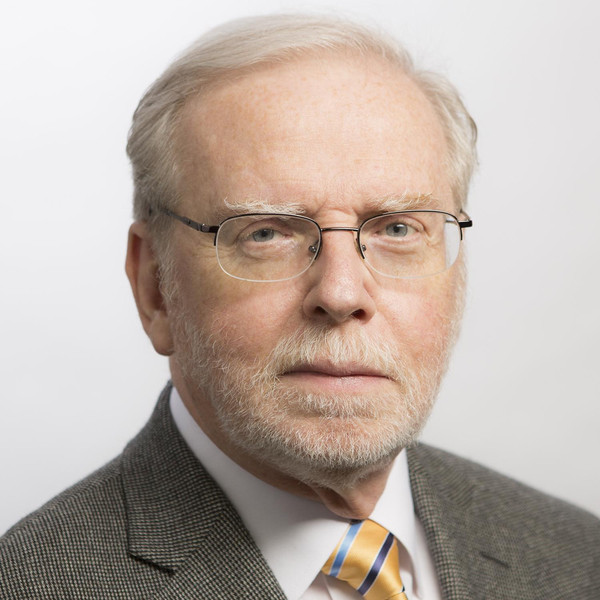 Investigative Reporter and Former Producer, NBC News
Robert Windrem is an award-winning investigative reporter focusing on national security at NBC News and a writer at NBCNews.com.  He has been a member of the National Model United Nations Advisory Council since 2009.  
He has covered international relations and national security at NBC News for more than three decades. During that time, he's reported on the rise of Al Qaeda, having produced the first network TV report on the group in January 1997.  He was also the first network TV producer to bring TV cameras inside CIA HQ in 1993.  He's reported from more than 50 countries, winning more than 40 national and international journalism awards.
In 1994, he and William E. Burrows co-authored  "Critical Mass: The Dangerous Race for Superweapons in a Fragmenting World," all or significant excerpts of which were translated into seven languages.  He taught Television Writing at NYU for 17 years.
Mr. Windrem is also a Life Member of the Council on Foreign Relations, a Fellow at the Center on National Security at Fordham Law School and a member of the President's Advisory Group at Seton Hall University, his alma mater where he received a B.A. in Communication Arts.
Senior Vice President Specials for NBC News, MSNBC
Rashida Jones is a television executive with nearly two decades of experience in cable and local news. She is the Senior Vice President of News Specials for NBC News and MSNBC, where she leads breaking news and major event coverage for both networks.
Prior to this role she served as Managing Editor for MSNBC's Dayside programming, driving the editorial decision-making and coverage for the network.
Prior to her time with MSNBC, she was the News Director for the NBC affiliate in Columbia, South Carolina, where she rebuilt and rebranded the news team to focus on deep investigative reporting. The station was solidly #1 in the market.
She was also Director of Live Programming at The Weather Channel, leading coverage and programming for some of the network's most historic weather events-Hurricane Katrina, mass tornado outbreaks and paralyzing snow storms.
In addition to writing the first draft of history as a journalist, she is also a mother of two--12-year old Jonathan and nine year old Laila.
Naomi Karam is an Emmy award-winning journalist with NBC News in New York. She is the Vice President of news coverage for the Americas and reports to the Senior Vice President for Worldwide Newsgathering. Prior to that, she was the Senior Director of news coverage for NBC News and Director of Planning for MSNBC. As one of the original producers for MSNBC, she helped launch the cable channel in 1996. She has covered every presidential election and Inauguration since 1992 and has traveled extensively around the world producing for various programs. 
After graduating from Villanova University, Naomi joined the MacNeil-Lehrer NewsHour in New York. In 1993, she moved to Washington, DC to cover the White House, Capitol Hill and foreign affairs during the first Clinton administration for the NewsHour. She has produced numerous interviews with world leaders including Presidents Jimmy Carter, George H.W. Bush, Bill Clinton, George W. Bush and Barack Obama; President Nelson Mandela; and Prime Ministers Tony Blair and Yitzhak Rabin. And in 2011, Naomi traveled to London to cover the Royal Wedding of Prince William and Kate Middleton for NBC News. 
Naomi has won three Emmy Awards: in 2009 for coverage of the 2008 presidential election; in 2013 for coverage of the Boston Marathon Bombings; and again in 2013 for coverage of the Flooding in Oklahoma. She's been nominated for eight other Emmy Awards including the Terror Attacks in Brussels, Nice and Orlando; the Inauguration of President Barack Obama; the Funeral of Senator Edward Kennedy; the 2010 Mid-Term Elections; and coverage of the last combat troops departing Iraq She is also a 2011 and 2014 recipient of the Edward R. Murrow Award and a 2013 recipient of the Sigma Chi Delta Award from the Society of Professional Journalists. 
She is a member of the Bishop's Pastoral Council of the Eparchy of St. Maron in Brooklyn, NY and the Pastoral Council of Our Lady of Lebanon Church in Easton, PA, where she also taught Catechism to second and third grade students. She and her husband are very involved in philanthropic activities in their hometown of Easton, including volunteering with local food banks and local youth sports programs. Naomi currently lives in Easton with her husband, Frank and their teenage son, Jake. 
Senior Editor, NBC News Investigations at NBC News
Andrew W. Lehren is a senior editor on the NBC News investigations team. Previously, he spent almost 13 years as a reporter at The New York Times, working on a range of national, international, and investigative stories.
He was one of the newspaper's lead reporters analyzing the Wikileaks trove of diplomatic cables, Afghanistan and Iraq war logs, and Guantanamo detainee dossiers. Highlights from those stories were compiled into a bestselling book, "Open Secrets."
He contributed to the Pulitzer Prize-winning series that examined substandard Chinese chemicals tainting U.S. pharmaceuticals.
He has covered the BP oil spill, Olympic sports, mining disasters, and abuses in a major railroad's pension system.
Chief Environmental Affairs Correspondent, NBC News
Anne Thompson was named NBC News' chief environmental affairs correspondent in 2007. Her reports appear across all platforms of NBC News including "NBC Nightly News with Lester Holt," "TODAY," MSNBC and NBCNews.com.
Thompson previously served as the chief financial correspondent reporting on financial and economic news for NBC News. In 2000, Thompson was NBC News' lead correspondent covering the presidential campaigns. Thompson first joined NBC News in 1997 as a national correspondent, reporting on a variety for "Nightly News," "TODAY" and MSNBC.  
 
In 2006, Thompson received the prestigious Gerald Loeb Award, and was part of the "NBC Nightly News" team that won the Alfred I. duPont-Columbia Journalism Award and the Emmy Award for coverage of Hurricane Katrina.  In 2004, she was awarded the Gerald Loeb Award for distinguished business and financial journalism for a series of reports that aired on "Nightly News" on the jobless economic recovery.  She was also nominated for four business and financial news Emmys.
 
Before joining NBC News, Thompson was an award-winning general assignment reporter for WDIV-TV, the NBC affiliate in Detroit, since 1986.  While at WDIV, Thompson was honored with seven Emmy Awards for a variety of stories.
 
From 1983 to 1986, Thompson was a consumer reporter at KSDK-TV, the NBC affiliate in St. Louis, Mo.  She began her broadcasting career at WNDU-TV in South Bend, Ind., where she served as a general assignment reporter from 1979 to 1983.
 
Raised and educated in Europe, Thompson received her high school diploma from the International School of Brussels in Belgium. She has a Bachelor of Arts degree in American Studies.
---
An Insider's Guide to the UN
Room: Metropolitan West
Are you interested in better understanding and navigating the complex world of the United Nations? How does the UN work and not work, what are its strengths and weakness, who are the key players and how do things get done? These are the issues that will be discussed at this Panel. Join journalist Linda Fasulo, who represents NPR News at the UN and is author of "An Insider's Guide to the UN," along with UN officials and experts including UN Secretary-General's Spokesperson Stéphane Dujarric and Stephen Schlesinger in a candid discussion of these topics.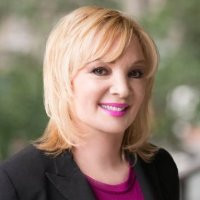 Independent Correspondent, NPR News at the UN
Author, An Insider's Guide to the UN
Linda Fasulo is a journalist and author specializing in the UN and US foreign policy.  Based at the United Nations, she is a long-time independent correspondent for NPR News.  Linda has worked as UN Correspondent for NBC News and MSNBC and as Special UN Correspondent for US News and World Report magazine.  A frequent speaker on international issues, she has a Master's in Public Administration and has also done graduate study in international affairs at Columbia University.  Her popular book, "An Insider's Guide to the UN," published by Yale University Press, is in its third edition. Linda serves on the Executive Committee of the UN Correspondents Association (UNCA).
UN Secretary-General Spokesperson
Stéphane Dujarric is the Spokesperson for the United Nations Secretary-General António Guterres. He was appointed to this position by the previous Secretary-General of the United Nations, Ban Ki-moon in February 2014. Dujarric had previously served as Spokesman for Secretary-General Kofi Annan from 2005 to 2006.
Prior to his current appointment in 2014, Dujarric was Director of News and Media for the UN United Nations Department of Public Information, His previous assignment was with the UN Development Programme where he served as Director of Communications and Spokesman.
Prior to joining the United Nations, Dujarric worked for ABC News television for close to ten years in the New York City, London and Paris news bureaux. Born in France, Dujarric is a graduate of Georgetown University's School of Foreign Service.
American Author, Political Commentator, and International Affairs Specialist
Stephen Schlesinger is a Fellow at the Century Foundation. He is the former Director of the World Policy Institute at the New School (1997-2006) and former publisher of the quarterly magazine, The World Policy Journal. Mr. Schlesinger received his BA from Harvard University and his JD from Harvard Law School. In the early 1970s, he edited and published The New Democrat Magazine. Thereafter he spent four years as a staff writer at Time Magazine. For twelve years, he served as a speechwriter and foreign policy advisor to New York State Governor Mario Cuomo. In the mid 1990s, he worked at the United Nations at Habitat, the agency dealing with global cities.
He is the author of three books, including Act of Creation: The Founding of The United Nations (Westview Press 2003), for which he won the 2004 Harry S. Truman Book Award; Bitter Fruit: The Story of the U.S. Coup in Guatemala (Doubleday 1982, with Stephen Kinzer) cited as one of the New York Times' "notable books" for 1982 which has sold over 100,000 copies; and The New Reformers (Houghton Mifflen 1975). He is co-editor (with Andrew Schlesinger) of the best-selling Journals 1952-2000 Arthur Schlesinger, Jr., (Penguin Press 2007), and of The Letters of Arthur Schlesinger Jr (Random House 2013).
He is a specialist on the United Nations and on the foreign policies of the Clinton and Bush and Obama Administrations. He is a frequent contributor to magazines and newspapers and on-line sites, including The Washington Post, The Los Angeles Times, The Nation Magazine, The New York Observer, and Huffingtonpost.com. In 1978, he was a finalist for the National Magazine Award. He has appeared on MSNBC's "Morning Joe", Chris Matthews' "Hardball" and Chuck Todd's "The Daily Rundown", as well as on CNN, Fox TV, NBC, NPR and other media outlets. His website is: www.stephenschlesinger.com.
---
Addressing the Global Refugee Crisis
in an Uncertain World: A Roadmap for Action
Room: Empire East
Imagine your home is no longer a place of refuge. You are in fear of your own and your family's livelihood. You want to find safe refuge but borders and passports, defining elements of the modern nation-state, will not allow it. While human migration is anything but a new phenomenon, the images of the past few years have shocked the world's conscience. Tens of thousands of people are on the move, fleeing conflict, poverty, violence, and persecution. At the same time, new walls and restrictions are put in place at borders where people previously crossed freely. Those who still make it frequently face suspicion, hostility, and intolerance in their new homes. How is the world dealing with the global refugee crisis? What can we do to guarantee the universal human right to seek asylum and find safe refuge? Join our experts to discuss what's ahead.
Executive Director, Global Centre for the Responsibility to Protect
Dr. Simon Adams is Executive Director of the Global Centre for the Responsibility to Protect. Established in 2008 with the support of international human rights leaders including former UN Secretary-General Kofi Annan, as well as supportive governments and organizations such as Refugees International, Human Rights Watch and International Crisis Group, the Global Centre is the world's leading research and advocacy organization for advancing the international norm of the Responsibility to Protect (R2P) at the United Nations and beyond.
Dr. Adams has worked extensively with governments and civil society organizations in South Africa, East Timor, Rwanda, and elsewhere. Between 1994 and 2002 Dr. Adams worked with Sinn Féin and former IRA prisoners in support of the Northern Ireland peace process. He is also a former member of the international anti-apartheid movement and of the African National Congress in South Africa.
Dr. Adams is the author of four books and numerous academic articles with a focus on international conflict. Dr. Adams studied at the University of Witswatersrand in South Africa and at the University of New South Wales in Australia, where he received his Ph.D. He served as Pro Vice Chancellor (International Engagement) at Monash University, Australia's largest public university, and as Vice President of its South African campus between 2008-2010.
Among his other commitments, Dr. Adams is currently a member of the board of Catalpa International, an East Timorese not-for-profit information technology and development organization. He is Vice Chairman of the International Advisory Board of Skateistan, an award-winning non-profit organization dedicated to using skateboarding to expose Afghan, Cambodian and South African children to educational and leadership development opportunities. Dr. Adams is also a member of the board of NAFSA: Association of International Educators, the world's leading professional association for the promotion of international education.
Research Associate, EU Studies Centre, CUNY
Nicholas R. Micinski is a research associate at the EU Studies Center, and research and editorial associate at the Ralph Bunche Institute for International Studies. His research examines cooperation between the EU, UN, and other international organizations on migration management in Europe and the Mediterranean. He has conducted fieldwork in Bosnia, Greece, Italy, and throughout Europe. Nick's research interests include immigration and refugee policy, international security, peacebuilding, post-conflict reconciliation, civil society, and human rights.
Director of Communications, Center for Migration Studies
J. Rachel Reyes is the director of communications for the Center for Migration Studies (CMS). Prior to joining CMS, Ms. Reyes' migration and refugee work included: drafting motions and organizing high-level conferences with the Committee on Migration, Refugees and Population at the Council of Europe; advocating for protections for refugee and internally displaced women at the 53rd Session on the Commission on the Status of Women with Human Rights Advocates; and coordinating media relations and spearheading campaigns to fund legal aid programs in Thailand and Ecuador for Asylum Access. Ms. Reyes authored, "Deliver Us from our Protectors: Accountability for Violations Committed by Humanitarian Aid Staff against Refugee Women and Children," which was published in the summer 2009 edition of the University of San Francisco Law Review. She holds a Bachelor of Arts in rhetoric and classical civilizations from the University of California, Berkeley, a Master of Arts in international affairs (concentrating on conflict and security and governance and rights) from The New School, and a Juris Doctorate from the University of San Francisco School of Law. Ms. Reyes is licensed to practice law in the State of California.
---
Climate Change, the United Nations,
and the Path Forward
Room: Empire West
While the Kyoto Protocol took 9 years to come into force, the Paris Climate Change Agreement only took 11 months. Despite a sense of urgency, the momentum to protect the shared future of the planet is being challenged at every turn by a growing movement that questions and discredits beliefs that are widely held. With science being increasingly met with skepticism, it is time to rethink how citizens can engage and promote reasonable climate policies to protect the planet. Please join our experts to discuss the current state of climate policies and science and what can be done for the sake of our future generations. 
Global Climate Change Advisor, UNDP
Cassie Flynn has provided strategic advisory services on climate change and sustainability to national, state and local governments, international organizations, multi-billion dollar companies, and civil society groups. In 2017, she was named the 13th most influential person on climate change by Onalytica.
As a Climate Change Advisor with the United Nations Development Programme, Cassie is an internationally-recognized expert on the global treaty negotiations on climate change. Most recently she served as a Senior Advisor to the Prime Minister of Fiji in his role as the COP23 President. She provides advice to countries on issues of the negotiations and how to develop and fulfill their pledges under the Paris Agreement. In addition, under the UN Strategic Approach on Climate Change, she is the facilitator for the UN's work on the nexus between climate change, conflict and war.
Prior to UNDP, Cassie worked in both the public and private sectors. She worked for the U.S. Environmental Protection Agency, U.S. State Department and helped private companies develop strategies to address climate change. Cassie also Co-Founded ioby.org, a non-profit to help build stronger, more sustainable neighborhoods across the U.S. Along with her Co-Founders, she won a Jane Jacobs medal for her work with ioby.org.
Cassie earned her Master's degree from Yale University and undergraduate degrees from Bowdoin College. Cassie has been a guest speaker at Yale, Columbia, Cornell, Fordham Law School, Rutgers, and various conferences and events like South by Southwest. In 2011, Cassie published "Blending Climate Finance through National Climate Funds," a guidebook on designing and establishing national funds. In 2013, Cassie published "South-Originating Green Finance: Exploring the Potential."
Cassie has also advised numerous creative media projects such as the film Angry Birds, television show Incorporated, and music project Happy Sounds Like with pop star Cody Simpson. Cassie also hosted TEDx on Creative Media and International Development and has been featured in the Wall Street Journal, New York Times and other publications.
Head of Climate Finance and Senior Manager on the UN Secretary-General's Climate Change Support Team
Mr. Khan brings with him twenty-years of international diplomatic experience as well as a sustained record of leadership and extensive expertise in sustainable development, climate change, environmental policy and energy.
During his career, he has mediated global agreements and frameworks, fostered strategic partnerships and stakeholder engagements, and developed and operationalized new and innovative global institutions. He has served on various national and international positions on both sides of the aisle in the United Nations – as a diplomat representing Pakistan and as a UN official. He holds Master Degrees in Law as well as International Affairs from Columbia University.
Mr. Khan is currently Senior Manager (Climate Change) on the Climate Action Team of the UN Secretary General. Earlier, he served as Climate Finance lead on the then UN Secretary-General Ban Ki-Moon's Climate Change Support Team.
In his capacity as Pakistan's lead negotiator on climate change and sustainable development, he was one of the key players at the international climate negotiations since the Bali Plan of Action in 2007, at the United Nations in forging the Post 2015 Development Agenda. He has chaired several aspects of the International climate talks and proposed and negotiated the establishment of the United Nations Adaptation Fund (AF), the Green Climate Fund at Durban (2010) and the UNFCCC's Standing Committee on Finance. As spokesperson of the developing world, he led the negotiations on the Rio+20 (2012) outcome "Future we want" both in the lead up to and at Rio. More specifically, he negotiated the agreement on launching Sustainable Development Goals (SDGs) to replace the Millennium Development Goals (MDGs). In addition, he oversaw agreements on other key components, notably the UN High Level Political Forum, Sustainable Consumption and Production Framework (10YFP) and up gradation of the UNEP in the Rio+20 Agreement. Within South Asia, he negotiated the South Asian Environment Treaty that was adopted at Thimpu (Bhutan) in 2009 at the Summit of the South Asian Association for Regional Cooperation (SAARC).
Mr. Khan has served as the Chairperson of Adaptation Fund Board, and was instrumental in launching the innovative direct access modality. Similarly, Mr. Khan led the developing world on the establishment of Green Climate Fund at Durban in 2009 and was a member of the International Transitional Committee that designed the Green Fund. He later served on the Green Climate Fund Board. During that period he steered the establishment of the GCF's Private Sector Facility and a number of other substantive and organizational components. Mr. Khan also served as a Senior Fellow to the Mossavar Rehmani Center, Harvard Kennedy School where he focused his research on connecting national climate action plans to financing and resilience.