Scheduled Speakers at Conf. A
Each year we are privileged to host an array of speakers at our NMUN conferences.
We encourage all delegates, faculty, and guests to take advantage of these unique educational opportunities.
Additional speakers will be added to this page as they are confirmed.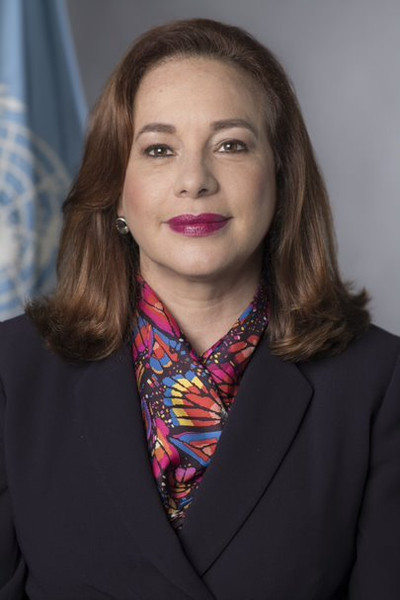 H.E. María
Fernanda Espinosa Garcés
President of the Seventy-Third General Assembly, UN
On 5 June 2018, the United Nations General Assembly elected Ecuadorean Foreign Minister María Fernanda Espinosa Garcés, as President of its 73rd session; only the fourth woman to hold that position in the history of the world body, and the first since 2006.
The President of the seventy-third session of the General Assembly, María Fernanda Espinosa Garcés, has more than 20 years of multilateral experience in international negotiations, peace, security, defence, disarmament, human rights, indigenous peoples, gender equality, sustainable development, environment, biodiversity, climate change and multilateral cooperation. She has served Ecuador as Minister of Foreign Affairs (twice), Minister of National Defence, and Coordinating Minister of Natural and Cultural Heritage.
In those capacities she coordinated the Sectorial Council on Foreign Policy and Promotion, which includes the Ministries of Tourism, Culture and Heritage, Foreign Trade, and the Environment. Ms. Espinosa Garcés was Chair of the Group of 77 and China until January 2018, and also served as Chair of the Andean Community. At the fifty-sixth session of the Commission on the Status of Women, she promoted the adoption of the resolution presented by Ecuador entitled "Indigenous women: key actors in poverty and hunger eradication". She was a chief negotiator at the sixteenth and seventeenth Conferences of the Parties of the United Nations Framework Convention on Climate Change and at the Rio+20 United Nations Conference on Sustainable Development, where she facilitated the adoption of key elements in the outcome document entitled "The future we want".
As Minister of National Defence of Ecuador, Ms. Espinosa Garcés participated in debates on women, peace and security, and promoted the creation of the South American Defence School of the Union of South American Nations, among other initiatives.
In 2008, she was the first woman to become Permanent Representative of Ecuador to the United Nations in New York. During that posting, she cofacilitated the Working Group on the revitalization of the work of the General Assembly at its sixty-third session. She also led efforts at the global level towards the achievement of the Millennium Development Goals.
As Permanent Representative to the United Nations in Geneva, she led and supported various negotiation processes at the Human Rights Council. She chaired the work of the Community of Latin American and Caribbean States (CELAC) in Geneva, and at the twenty-first Conference of the Parties (COP 21) on Climate Change in Paris.
Ms. Espinosa Garcés was Special Adviser to the President of the Constituent Assembly that drafted the Constitution of Ecuador in 2008 and Regional Director (South America) and Adviser on Biodiversity (Geneva) at the International Union for Conservation of Nature. In both positions, she worked for approximately 10 years on various initiatives at WIPO and WTO; participated in negotiations on intellectual property, and traditional and ancestral knowledge; and supported the Andean Community and the Amazon Cooperation Treaty Organization on strategic management and sustainable development.
Before beginning her political and diplomatic career, Ms. Espinosa Garcés was Associate Professor and Researcher at the Facultad Latinoamericana de Ciencias Sociales Sede Ecuador. During her time in academia, she received scholarships and grants from the Latin American Studies Association, the Ford Foundation, the Society of Woman Geographers and the Rockefeller Foundation towards her research in the Amazon. She also received awards from the German Agency for Cooperation, Deutsche Gesellschaft fϋr Technische Zusammenarbeit (GTZ) and Natura Foundation for her research work.
Ms. Espinosa Garcés has written over 30 academic articles about the Amazon region, culture, heritage, sustainable development, climate change, intellectual property, foreign policy, regional integration, defence and security. She has studies from Rutgers University. She holds a master's degree in social sciences and Amazonian studies and a postgraduate diploma in anthropology and political science from the Facultad Latinoamericana de Ciencias Sociales Sede Ecuador, as well as a bachelor's degree in applied linguistics from the Pontificia Universidad Católica del Ecuador.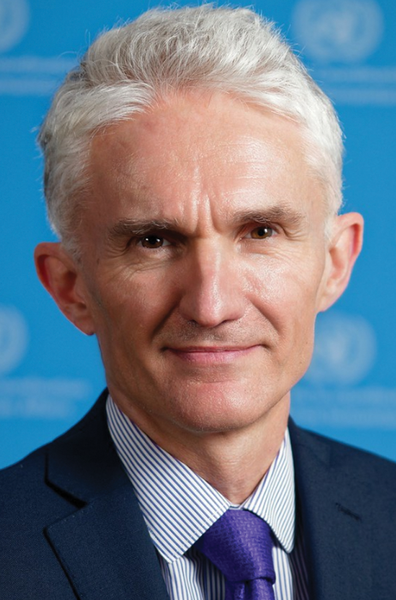 Under-Secretary-General for Humanitarian Affairs and Emergency Relief Coordinator, Office for the Coordination of Humanitarian Affairs (OCHA), UN
On 1 September 2017, Mark Lowcock of the United Kingdom succeeded Stephen O'Brien as Under-Secretary-General for Humanitarian Affairs, Office for the Coordination of Humanitarian Affairs (OCHA) and Emergency Relief Coordinator, and brings to the position more than 30 years of experience leading and managing responses to humanitarian crises across the globe, as well as wider strategic leadership in the international development arena.  Prior to this, he was Permanent Secretary at the Department for International Development (DFID), a role he assumed in 2011.
Mr. Lowcock began his career at DFID (formerly the Overseas Development Administration) in 1985, and he served in a diverse range of roles — including overseas postings in Malawi, Zimbabwe and Kenya — in addition to holding leadership positions at headquarters.
Born in 1962, he holds a bachelor's degree in Economics and History from Oxford University and a master's in Economics from the University of London.  He is a chartered accountant.
Source: https://www.un.org/sg/en/content/profiles/mark-lowcock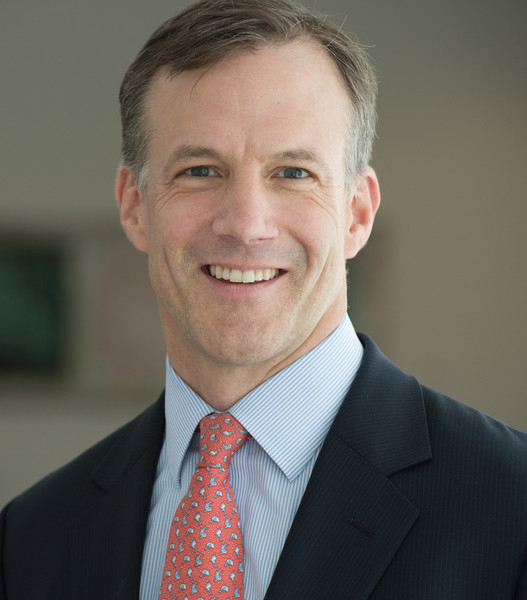 Senior Fellow in Global Governance and Director, Program on International Institutions and Global Governance (IIGG), Council on Foreign Relations (CFR)
Stewart M. Patrick is James H. Binger senior fellow in global governance and director of the International Institutions and Global Governance (IIGG) Program at the Council on Foreign Relations (CFR). His areas of expertise include multilateral cooperation on global issues; U.S. policy toward international institutions, including the United Nations; and the challenges posed by fragile and post–conflict states. Patrick is the author of The Sovereignty Wars: Reconciling America with the World, as well as Weak Links: Fragile States, Global Threats, and International Security. He also writes the blog, The Internationalist.
From 2005 to April 2008, he was research fellow at the Center for Global Development. He directed the center's research and policy engagement on the intersection between security and development, with a particular focus on the relationship between weak states and transnational threats and on the policy challenges of building effective institutions of governance in fragile settings. He also taught at Johns Hopkins University's School of Advanced International Studies.
From September 2002 to January 2005, Patrick served on the secretary of state's policy planning staff, with lead staff responsibility for U.S. policy toward Afghanistan and a range of global and transnational issues, including refugees and migration, international law enforcement, and global health affairs. He joined the staff as an international affairs fellow at CFR.
Prior to government service, Patrick was from 1997 to 2002 a researcher at the Center on International Cooperation at New York University, where he ran two multi-scholar research programs on post-conflict reconstruction and on multilateralism and U.S. foreign policy.
Patrick graduated from Stanford University and received two master's degrees and his doctorate in international relations from Oxford University, where he was a Rhodes Scholar. He is the author, coauthor, or editor of five books. He has also authored numerous articles and chapters on the subjects of multilateral cooperation, state-building, and U.S. foreign policy.
Patrick lives in Bethesda, Maryland. He has three children.
Karen J. Vogel Faculty Seminar: 
Not Held at Conf. A, Due to UN Session
Faculty, Guests, and Head Delegates not assigned to a committee are encouraged to attend.
Delegate Seminars
Delegates, Head Delegates, Faculty, and Guests are all encouraged to attend.
Tuesday, 26 March at 4:00 pm
2nd Floor Sheraton Hotel
CANCELLED
Media: A Key International Stakeholder
or Opposition Party?
 Room: Metropolitan East
The press is under attack around the world. Are Fox News, CBS, NBC, BBC, CNN, and Al Jazeera reporting about the same world? Attend this panel if you're interested in the role media actually plays in today's international affairs.
---
An Insider's Guide to the UN
Room: Metropolitan West
Are you interested in better understanding and navigating the complex world of the United Nations? How does the UN work and not work, what are its strengths and weakness, who are the key players and how do things get done? These are the issues that will be discussed at this Panel. Join journalist Linda Fasulo, who represents NPR News at the UN and is author of "An Insider's Guide to the UN," along with UN officials and experts in a candid discussion of these topics.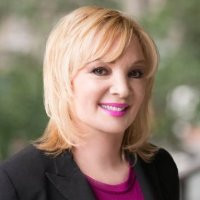 NPR - UN Bureau, Independent Correspondent
Author, "An Insider's Guide to the UN" (Yale University Press)
Linda Fasulo is a journalist and author specializing in the UN and US foreign policy. Based at the United Nations, she is a long-time independent correspondent for NPR News. Linda has worked as UN Correspondent for NBC News and MSNBC and as Special UN Correspondent for US News and World Report magazine. A frequent speaker on international issues, she has a Master's in Public Administration and has also done graduate study in international affairs at Columbia University. Her popular book, "An Insider's Guide to the UN," published by Yale University Press, is in its third edition. She will be signing copies of her book from 5:30-6:30 pm at the NMUN Opportunity Fair. Linda serves on the Executive Committee of the UN Correspondents Association (UNCA). She is a member of the NMUN Advisory Council.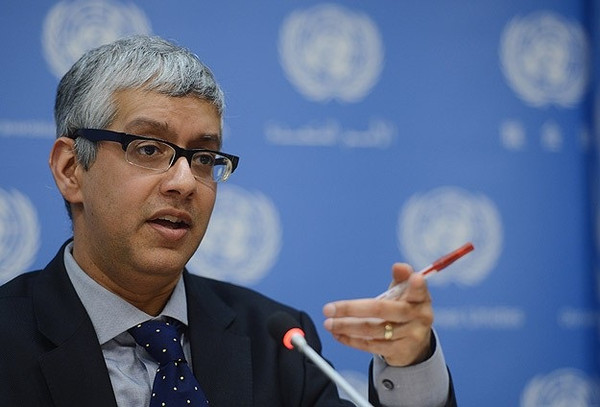 Deputy Spokesperson for UN Secretary-General António Guterres
Farhan Haq is the Deputy Spokesman for UN Secretary-General António Guterres, and he has also worked as a spokesman for Secretaries-General Kofi Annan and Ban Ki-moon.  Prior ro his work for the United Nations, he worked as a journalist, including for the InterPress Service newswire, the Yomiuri Shimbun daily and the Pacifica radio network in the US.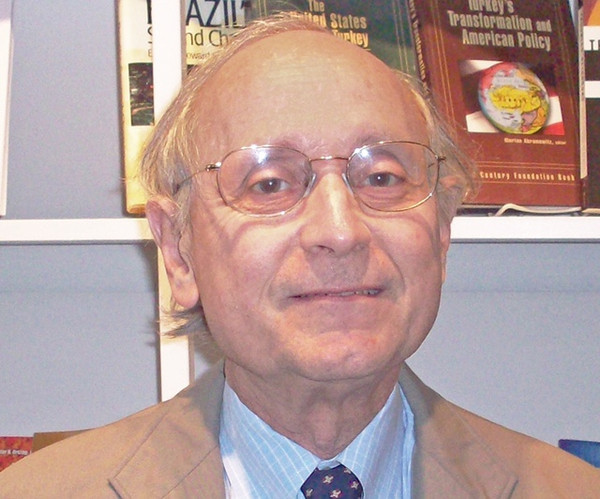 American Author, Political Commentator, and International Affairs Specialist
Stephen Schlesinger is a Fellow at the Century Foundation. He is the former Director of the World Policy Institute at the New School (1997-2006) and former publisher of the quarterly magazine, The World Policy Journal. Mr. Schlesinger received his BA from Harvard University and his JD from Harvard Law School. In the early 1970s, he edited and published The New Democrat Magazine. Thereafter he spent four years as a staff writer at Time Magazine. For twelve years, he served as a speechwriter and foreign policy advisor to New York State Governor Mario Cuomo. In the mid 1990s, he worked at the United Nations at Habitat, the agency dealing with global cities. He is the author of three books, including Act of Creation: The Founding of The United Nations (Westview Press 2003), for which he won the 2004 Harry S. Truman Book Award; Bitter Fruit: The Story of the U.S. Coup in Guatemala (Doubleday 1982, with Stephen Kinzer) cited as one of the New York Times' "notable books" for 1982 which has sold over 100,000 copies; and The New Reformers (Houghton Mifflen 1975). He is co-editor (with Andrew Schlesinger) of the best-selling Journals 1952-2000 Arthur Schlesinger, Jr., (Penguin Press 2007), and of The Letters of Arthur Schlesinger Jr (Random House 2013).  He is a specialist on the United Nations and on the foreign policies of the Clinton and Bush and Obama Administrations. He is a frequent contributor to magazines and newspapers and on-line sites, including The Washington Post, The Los Angeles Times, The Nation Magazine, The New York Observer, and Huffingtonpost.com. In 1978, he was a finalist for the National Magazine Award. He has appeared on MSNBC's "Morning Joe", Chris Matthews' "Hardball" and Chuck Todd's "The Daily Rundown", as well as on CNN, Fox TV, NBC, NPR and other media outlets. His website is: www.stephenschlesinger.com.
---
Integrating International Peace and Security and Human Rights
Room: Empire East
For decades, the core objectives underlying Peace & Security and Human Rights were often discussed in silos, with actions oriented toward securing one often leaving out discussion of the other. However, the international community has started to acknowledge the inherent interconnectedness of these two core pillars of the UN. Indeed, the OHCHR has often briefed and called upon the Security Council to address security issues as a means of protecting against human rights violations. In this panel, delegates will have the opportunity to hear from international experts whose work has focused on the intersection of Peace & Security and Human Rights and learn first-hand the efforts being undertaken to address issues arising under each subject through a united front.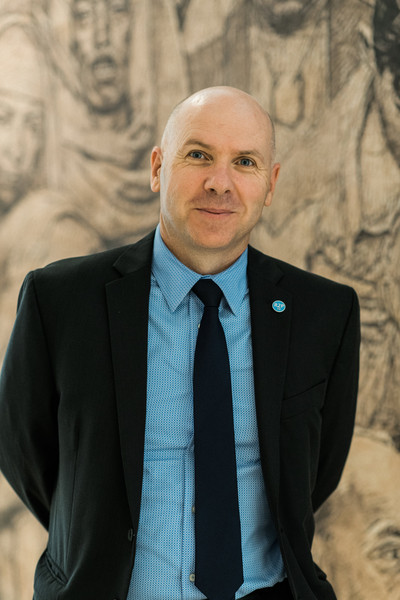 Executive Director, Global Centre for the Responsibility to Protect
Dr. Simon Adams is Executive Director of the Global Centre for the Responsibility to Protect. Established in 2008 with the support of international human rights leaders, including former UN Secretary-General Kofi Annan, as well as supportive governments and organizations such as Refugees International, Human Rights Watch and International Crisis Group, the Global Centre is the world's leading research and advocacy organization for advancing the international norm of the Responsibility to Protect (R2P) at the United Nations and beyond. The Global Centre works to prevent mass atrocity crimes – genocide, war crimes, crimes against humanity and ethnic cleansing – throughout the world. 
Dr. Adams has worked extensively with governments and civil society organizations in South Africa, East Timor, Rwanda and elsewhere. Between 1994 and 2002 Dr. Adams worked with Sinn Féin and former IRA prisoners in support of the Northern Ireland peace process. He is also a former member of the international anti-apartheid movement and of the African National Congress in South Africa.
Dr. Adams is the author of four books with a focus on international conflict. He has also written for the New York Times, The Australian, Huffington Post, International Herald Tribune, News24 (South Africa), O Estado de S. Paulo (Brazil), Los Angeles Times and many other publications. Dr. Adams has appeared as an expert commentator on Al-Jazeera, BBC World News, ARD and Deutsche Welle News (Germany), China Global Television Network and numerous other media.
Dr. Adams studied at the University of Witswatersrand in South Africa and at the University of New South Wales in Australia, where he received his Ph.D. His senior academic appointments include serving as Pro Vice Chancellor (International Engagement) at Monash University, Australia's largest public university and as Vice President of its South African campus between 2008-2010.
Among his other commitments, Dr. Adams is Vice Chairman of the International Advisory Board of Skateistan, an award-winning non-profit organization dedicated to using skateboarding to expose Afghan, Cambodian and South African children to educational and leadership development opportunities.
Senior Gender Adviser, Executive Office of the Secretary-General
---
Social Entrepreneurship and the 2030 Agenda
Room: Empire West
True innovation will be required to achieve the 2030 Agenda and ensure sustainable development for all. Social Entrepreneurship is often overlooked as an avenue for such innovation, both broadly and as a field in which delegates can apply their skills acquired at Model UN. Delegates interested in forming their own social enterprises and those interested in achieving the 2030 Agenda alike will find value in participating in this panel, where they will hear from experts in the field. Panelists will not only discuss their experiences in launching and working with social enterprises and answer delegates' questions relating to how they may start their own business with the skills they have gained at NMUN, but also explaining the link and role of social enterprises in the road towards the 2030 Agenda.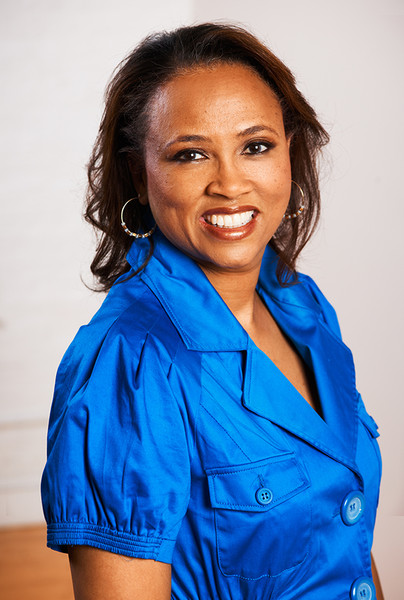 Cheryl Dorsey is a pioneer in the social entrepreneurship movement, and the President of Echoing Green, a global organization seeding and unleashing next-generation talent to solve the world's biggest problems.
Prior to leading this social impact organization, Cheryl was a social entrepreneur herself and received an Echoing Green Fellowship in 1992 to help launch The Family Van, a community-based mobile health unit in Boston. She became the first Echoing Green Fellow to head the social venture fund in 2002.
An accomplished leader and entrepreneur, she has served in two presidential administrations as a White House Fellow and Special Assistant to the U.S. Secretary of Labor (1997-98); Special Assistant to the Director of the Women's Bureau of the U.S. Labor Department (1998-99); and Vice Chair for the President's Commission on White House Fellowships (2009-present). Cheryl serves on several boards including the SEED Foundation and, previously, the Harvard Board of Overseers. She has a medical degree from Harvard Medical School and her Master's in Public Policy from Harvard Kennedy School and received her Bachelor's degree in History and Science magna cum laude with highest honors from Harvard-Radcliffe Colleges.
Cheryl has received numerous awards for her commitment to public service, including the Pfizer Roerig History of Medicine Award, the Robert Kennedy Distinguished Public Service Award, and the Manual C. Carballo Memorial Prize. She was also featured as one of "America's Best Leaders" by US News & World Report and the Center for Public Leadership at Harvard Kennedy School in 2009, and as one of The Nonprofit Times' "Power and Influence Top 50" in 2010 and 2011.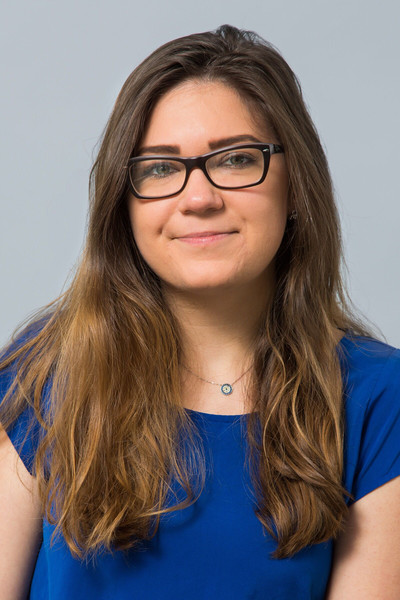 Head of Private Sector Relations, Momentum Novum
Angelina is the Head of Private Sector Relations at Momentum Novum, a social enterprise that seeks to create a new momentum for sustainable development through information, education, and advisory services. She also works as a Grants Manager for the Tinker Foundation and has previously worked at Unbound Philanthropy in Grants Management. She has also worked in a variety of roles in Office Operations, Communications and Evaluation and was also a Policy and Research Fellow at the NGO Working Group on Women, Peace and Security. Angelina volunteers her time with NMUN • New York. Angelina received a Master in International Relations and European Studies from the Central European University in Budapest, Hungary and a Bachelor in International Criminal Justice from John Jay College of Criminal Justice, CUNY.
Her areas of expertise are mainly Immigration, migration, philanthropy, gender mainstreaming, and conflict resolution.