Speakers - Conf. A
Each year we are privileged to host an array of speakers at our NMUN conferences. We encourage all delegates, faculty, and guests to take advantage of this unique educational opportunity.
Karen J. Vogel Faculty Seminar Monday, 19 March at 8:00 pm - 2nd Floor Sheraton Hotel, Central Park West
Author, Professor, NMUN Board Vice President
Pam is the co-founder and Executive Editor of the Earth Negotiations Bulletin and Professor of Government at Manhattan College in New York. She has published articles on developing country capacity building for environmental negotiations, scientific uncertainty in negotiations, professional cultures in negotiations, desertification and the UNCCD, and various environmental treaties and negotiating processes. Her most recent books are: The Roads from Rio: Lessons Learned from Twenty Years of Multilateral Environmental Negotiation (Routledge, 2012) and Global Environmental Politics, 7th edition (Boulder, Colorado: Westview Press, 2016). She was a Fulbright Senior Scholar in Wellington, New Zealand in 2007 and the results of her research have been published by the East-West Center: "Confronting Environmental Treaty Implementation Challenges in the Pacific Islands."
Delegate Seminars Tuesday, 20 March at 4:00 pm - 2nd Floor Sheraton Hotel
Delegates, Head Delegates, Faculty, and Guests are all encouraged to attend.
Media Panel (Room: Metropolitan East)
The press is under attack around the world. Are Fox News, CBS, NBC, BBC, CNN and Al Jazeera reporting about the same world? Attend this panel if you're interested in the role media actually plays in today's international affairs. Moderated by Pamela Falk, CBS News and Robert Windrem, NBC News.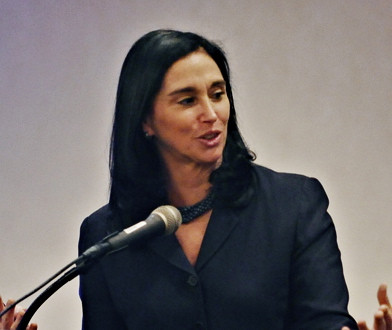 UN Resident Correspondent, CBS News TV & Radio
Pamela Falk is a UN Resident Correspondent & Foreign Affairs analyst for CBS News TV & Radio and writes columns for various publications. She is on the Board of Directors of the Dag Hammarskjöld Fund for Journalists and a member of the Council on Foreign Relations. She received her J.D. from Columbia University School of Law and her Ph.D. from New York University. She has taught at Columbia Law School and Columbia SIPA and was a staff director on Capitol Hill. She is a member of the NMUN Advisory Council.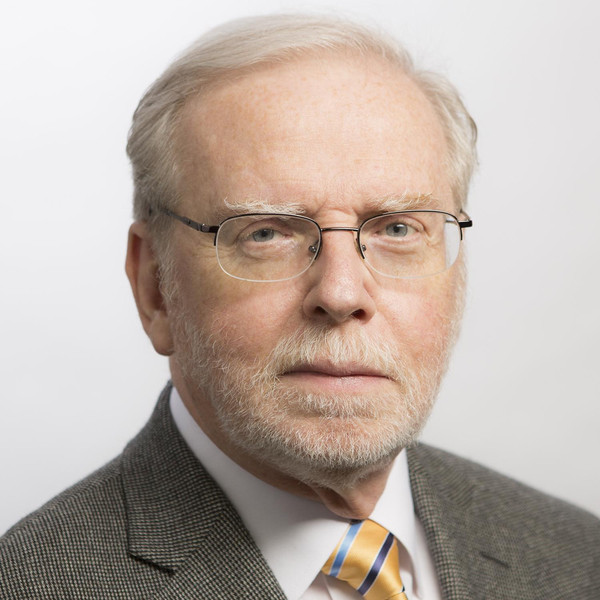 Former Producer, NBC News
Robert Windrem is a former Research Fellow at the NYU Center on Law and Security. For three decades, he worked as a producer for NBC News. During that time, he focused on topics related to international security, strategic policy, intelligence and terrorism. He is the winner of more than 40 national journalism awards for his work in print, television, and online journalism, including a Columbia-duPont Award, mostly for his work on international security issues. He is a member of the NMUN Advisory Council.
Demystifying the UN (Room: Metropolitan West)
Are you interested in better understanding and navigating the complex world of the United Nations? How does the UN work and not work, what are its strengths and weakness, who are the key players and how do things get done? These are the issues that will be discussed at this Panel. Join journalist Linda Fasulo, who represents NPR News at the UN and is author of "An Insider's Guide to the UN," along with UN officials and experts including UN Secretary-General's Spokesperson Stéphane Dujarric and Stephen Schlesinger in a candid discussion of these topics.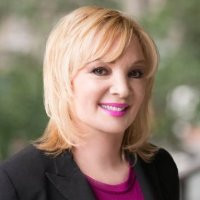 Independent Correspondent, NPR News at the UN
Author, An Insider's Guide to the UN
Linda Fasulo is a journalist and author specializing in the UN and US foreign policy.  Based at the United Nations, she is a long-time independent correspondent for NPR News.  Linda has worked as UN Correspondent for NBC News and MSNBC and as Special UN Correspondent for US News and World Report magazine.  A frequent speaker on international issues, she has a Master's in Public Administration and has also done graduate study in international affairs at Columbia University.  Her popular book, "An Insider's Guide to the UN," published by Yale University Press, is in its third edition. Linda serves on the Executive Committee of the UN Correspondents Association (UNCA).
UN Secretary-General Spokesperson
Stéphane Dujarric is the Spokesperson for the United Nations Secretary-General António Guterres. He was appointed to this position by the previous Secretary-General of the United Nations, Ban Ki-moon in February 2014. Dujarric had previously served as Spokesman for Secretary-General Kofi Annan from 2005 to 2006.
Prior to his current appointment in 2014, Dujarric was Director of News and Media for the UN United Nations Department of Public Information, His previous assignment was with the UN Development Programme where he served as Director of Communications and Spokesman.
Prior to joining the United Nations, Dujarric worked for ABC News television for close to ten years in the New York City, London and Paris news bureaux. Born in France, Dujarric is a graduate of Georgetown University's School of Foreign Service.
American Author, Political Commentator, and International Affairs Specialist
Stephen Schlesinger is a Fellow at the Century Foundation. He is the former Director of the World Policy Institute at the New School (1997-2006) and former publisher of the quarterly magazine, The World Policy Journal. Mr. Schlesinger received his BA from Harvard University and his JD from Harvard Law School. In the early 1970s, he edited and published The New Democrat Magazine. Thereafter he spent four years as a staff writer at Time Magazine. For twelve years, he served as a speechwriter and foreign policy advisor to New York State Governor Mario Cuomo. In the mid 1990s, he worked at the United Nations at Habitat, the agency dealing with global cities.
He is the author of three books, including Act of Creation: The Founding of The United Nations (Westview Press 2003), for which he won the 2004 Harry S. Truman Book Award; Bitter Fruit: The Story of the U.S. Coup in Guatemala (Doubleday 1982, with Stephen Kinzer) cited as one of the New York Times' "notable books" for 1982 which has sold over 100,000 copies; and The New Reformers (Houghton Mifflen 1975). He is co-editor (with Andrew Schlesinger) of the best-selling Journals 1952-2000 Arthur Schlesinger, Jr., (Penguin Press 2007), and of The Letters of Arthur Schlesinger Jr (Random House 2013).
He is a specialist on the United Nations and on the foreign policies of the Clinton and Bush and Obama Administrations. He is a frequent contributor to magazines and newspapers and on-line sites, including The Washington Post, The Los Angeles Times, The Nation Magazine, The New York Observer, and Huffingtonpost.com. In 1978, he was a finalist for the National Magazine Award. He has appeared on MSNBC's "Morning Joe", Chris Matthews' "Hardball" and Chuck Todd's "The Daily Rundown", as well as on CNN, Fox TV, NBC, NPR and other media outlets. His website is: www.stephenschlesinger.com.
Addressing the Global Refugee Crisis in an Uncertain World: A Roadmap for Action (Room: Empire East)
Climate Change, the United Nations, and the Path Forward (Room: Empire West)