Scheduled Speakers at Conf. B
Each year we are privileged to host an array of speakers at our NMUN conferences.
We encourage all delegates, faculty, and guests to take advantage of these unique educational opportunities.
Ambassador and Permanent Representative of Singapore to the United Nations
Mr. Burhan Gafoor serves as the Permanent Representative of Singapore to the United Nations.  Prior to his appointment, Mr. Gafoor served as Singapore's High Commissioner to Australia from 2014.  He also served as the country's Ambassador and Chief Negotiator for United Nations Climate Change Negotiations from 2010 to 2014.
Between 2007 and 2010, he was Singapore's Ambassador to France, and from 2004 to 2007 he served as the country's Permanent Representative to the United Nations in Geneva.
Having joined the Singapore Foreign Service in 1988, Mr. Gafoor has held several other positions, including that of Press Secretary to former Prime Minister Goh Chok Tong from 2002 to 2004.  He represented his country as President of the Diplomatic Conference of the World Intellectual Property Organization in 2006 and as Chairman of the Special Session of the Committee on Trade and Development, World Trade Organization, from 2006 to 2007.  In 2017, he was elected Chairman of the UN's Sixth Committee (Legal Issues).
Mr. Gafoor holds a Bachelor of Social Science degree in Political Science from the National University of Singapore, a master's in public administration from the John F. Kennedy School of Government at Harvard University and a degree in public administration from the École nationale d'administration in Paris.
Regional Director for the Arab States Region, UN Women
Mohammad Naciri is UN Women's Regional Director for the Arab States Region. Before being appointed director, he served as UN Women´s deputy regional director for the Arab States.
Mohammad has extensive experience in the region and in gender and development issues. Prior to joining UN Women, Mohammad was the Deputy Country Director of UNDP in Yemen, where he supported the country in the formulation of its Gender Strategy and the Gender Responsive Budgeting process. He has worked in Kuwait, Iraq, Syria, Lebanon and Cambodia, dealing with issues from human trafficking to ethnic cleansing.
A national of Morocco, Mohammad holds a Master's Degree in Social Anthropology from the University of Oxford. He also has a Master's degree in Business Administration from the Arab Academy for Science and Technology in Alexandria-Egypt
يشغل حالياً الأستاذ/ محمد ناصري، منصب المدير الإقليمي لهيئة الأمم المتحدة للمرأة – المكتب الإقليمي للدول العربية بالقاهرة. لدى الأستاذ/ محمد ناصري خبرة واسعة  في مجالات التنمية والنوع الاجتماعي في إقليم الدول العربية. قُبيل إنضمام الأستاذ/ ناصري لهيئة الأمم المتحدة للمرأة، تولى منصب نائب المدير القُطري لمكتب برنامج الأمم المتحدة الإنمائي باليمن، حيث كان يُساهم في إعداد استراتيجية النوع الاجتماعي ووضع أساس لعملية الموازنة المستجيبة للنوع الاجتماعي باليمن. وقبل ذلك، كان يتولى منصب نائب الممثل الإقليمي لبرنامج الأمم المتحدة الإنمائي بدولة الكويت، حيث ساهم في صياغة وتنفيذ برنامج المساواة في المشاركة السياسية وذلك لدعم حق المرأة الكويتية في التصويت والمشاركة في البرلمان الكويتي. وفي الفترة من عام 2003 إلى عام 2006، تولى الأستاذ/ محمد ناصري منصب رئيس بعثة المنظمة الدولية للهجرة في الكويت. أما قبل، فقد كان يتولى مهام المسئول الثاني لبعثة المنظمة الدولية للهجرة في كمبوديا.
الأستاذ/ محمد ناصري، مغربي الجنسية ويحمل شهادة الماجستير في إدارة الأعمال من الأكاديمية العربية للعلوم والتكنولوجيا بالأسكندرية – جمهورية مصر العربية، كما أنه حاصل على شهادة ثانية لدرجة الماجستير في علم الإنسان الاجتماعي من جامعة أكسفورد.
CEO and Co-Founder, OZY.com
Carlos is an entrepreneur and Emmy-winning journalist based in Silicon Valley. In 2013, Carlos co-founded OZY, the daily information source for important stories told nowhere else. OZY helps over 40 million readers catch up on the day's most important news with its Presidential Daily Brief (PDB), and vault ahead with eight original features dedicated to what's new and what's next. Each day, OZY unveils a handful of rising stars, emerging trends, new gadgets and provocative ideas.
Carlos brings to OZY a textured background in both business and media. He is the host of OZY's original political documentary series The Contenders — 16 for '16 and prime-time talk show Third Rail With OZY, both airing on PBS. Carlos is also the host of OZY's forthcoming original documentary series Breaking Big. Previously, Carlos anchored shows on CNN and MSNBC and hosted a series of Emmy-winning interview specials.
As a businessman, Carlos built Achieva College Prep Services into one of the nation's largest college prep companies before selling it to the Washington Post/Kaplan. He also worked as the global head of education investment banking for Goldman Sachs and as a consultant at McKinsey & Company.
Carlos grew up in Miami and holds a bachelor's degree in government from Harvard University and a Juris Doctor degree from Stanford Law School.
Karen J. Vogel Faculty Seminar
Faculty, Guests, and Head Delegates not assigned to a committee are encouraged to attend.
Monday, 26 March at 8:00 pm
2nd Floor Sheraton Hotel, Central Park West
Join us for an author's discussion of the book Transforming Multilateral Diplomacy which provides an insider's perspective of the negotiations that produced the UN Sustainable Development Goals (SDGs). Not only did this process mark a sea change in how the UN conducts multilateral diplomacy, it changed the way the UN does its business. Told from the unique point of view of Ambassador Macharia Kamau - and other key participants from governments, the UN Secretariat, and civil society - this book tells the story of the people, issues, negotiations, and paradigm shifts that unfolded through the Open Working Group (OWG) on SDGs and the subsequent negotiations on the 2030 Sustainable Development Agenda. The historic nature of the Sustainable Development Goals and their negotiation make this story a must-read for anyone interested in multilateral negotiations, sustainable development, and the UN. This book provides insights and a view behind the scenes to faculty and students alike about how UN negotiations actually work, negotiating strategies and tactics, and the art of achieving consensus.
Pamela Chasek is the co-founder and Executive Editor of the Earth Negotiations Bulletin and Professor of Political Science at Manhattan College in New York. She has published articles on developing country capacity building for environmental negotiations, scientific uncertainty in negotiations, professional cultures in negotiations, desertification and the UNCCD, and various environmental treaties and negotiating processes. Her most recent books are: Transforming Multilateral Diplomacy: The Inside Story of the Sustainable Development Goals (Routledge/Westview 2018), The Roads from Rio: Lessons Learned from Twenty Years of Multilateral Environmental Negotiation (Routledge, 2012) and Global Environmental Politics, 7th edition (Boulder, Colorado: Westview Press, 2016). She was a Fulbright Senior Scholar in Wellington, New Zealand in 2007 and the results of her research have been published by the East-West Center: "Confronting Environmental Treaty Implementation Challenges in the Pacific Islands."
Delegate Seminars
Delegates, Head Delegates, Faculty, and Guests are all encouraged to attend.
Tuesday, 27 March at 4:00 pm
2nd Floor Sheraton Hotel
Media: A Key International Stakeholder
or Opposition Party?
Room: Metropolitan East
The press is under attack around the world. Are Fox News, CBS, NBC, BBC, CNN and Al Jazeera reporting about the same world? Attend this panel if you're interested in the role media actually plays in today's international affairs. Moderated by Pamela Falk, CBS News and Robert Windrem, NBC News. 
CBS News, Managing Editor CBSN, CBS News' 24/7 Digital Streaming Network
Rob is an award-winning producer, with nearly two decades of experience in news, television and digital media. He is currently the Managing Editor of CBSN, where he oversees the streaming network's live coverage and day-to-day editorial. He joined CBSN in 2016 immediately following the election, and launched CBSN's evening political program Red & Blue shortly thereafter.
Previously, Rob launched and oversaw Bloomberg TV's "With All Due Respect." He helped create the show that became a must-watch during the 2016 election, and was also picked up by MSNBC. Rob spent months on the road covering the presidential race, from the Iowa caucuses to the final debate in Las Vegas. In addition to booking high profile guests and field producing dozens of shows on the road, he also wrote a daily political newsletter called "The Brief."
Prior to that, Rob spent several years at MSNBC, both as a Senior Producer for the Emmy-nominated "Now with Alex Wagner," as well as political must-watches "Morning Joe" and "Way Too Early." Rob also spent six years at Fox News Channel, primarily with Shepherd Smith's top-rated team, covering major breaking news stories from the 2008 financial collapse to the rise of then-candidate Barack Obama. He began his career in the sports world, as part of NBC's Emmy-winning team that covered the 2004 Olympics, and as a producer at NFL Films.
Rob is a graduate of Princeton University, where he studied history and met his wife, Jacqueline. They live in New York with their son, Bobby.
Nichole is an associate producer at CBS News "60 Minutes" where she covers everything from science and technology to movie stars. Marks started out freelancing for New York Magazine, but quickly made the leap in to television news when she joined the CBS News Foreign Desk in 2006, then in 2008 as a producer at the CBS Evening News Weekend Editions where she earned a DuPont award for her reporting on homeless children during the financial recession of 2008. Marks began working in her present role at "60 Minutes" in 2011 and has worked with some of the show's legends like Morley Safer and Bob Simon.

Marks graduated from Tulane University in 2004 with a B.A. in English and earned an M.S. in journalism from Columbia University in 2005.
Kyodo News, United Nations Reporter
Seana has been a reporter for Kyodo News, Japan's major news wire service, since 1999. She has worked in both the Los Angeles and New York bureaus. Since 2004, she has focused predominantly on UN issues ranging from nuclear nonproliferation to climate change and Security Council action on North Korea, Iran and Syria, among others. Outside the UN she has written feature stories across North America from interviewing prisoners in Alabama to young Somalis recruited for Al-Shabab in Minnesota, as well as activists and scientists affiliated with atomic bomb making facilities in Tennessee and Washington State.
CBS News' CBSN, Desk Editor
Jonathan is Desk Editor for CBS News' 24/7 Digital Streaming Network. He studied journalism at Syracuse University S.I. Newhouse School of Public Communications. He is originally from northern New Jersey and recently travelled to North Korea on a two week trip. He covers all aspects of breaking news for CBS News' CBSN.
The Asahi Shimbun, United Nations Reporter
Tamara is the United Nations Reporter for The Asahi Shimbun. She comes from an international background and has experience in print, broadcast, and online media. She focuses on international relations, foreign policy, and security policy. She has a B.A. in Journalism from the George Washington University and a M.A. in international affairs from Columbia University.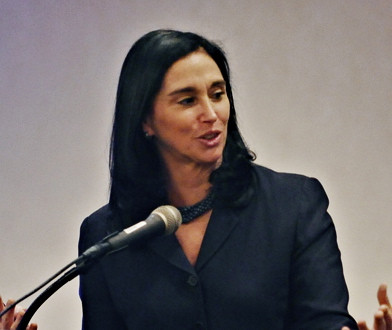 UN Resident Correspondent, CBS News TV & Radio
Pamela is a U.N Resident Correspondent & Foreign Affairs analyst for CBS News TV & Radio and writes for CBSNews.com. She is on the Board of Directors of the Dag Hammarskjöld Fund for Journalists and a member of the Council on Foreign Relations. She travels the world, including to cover Secretary General Ban Ki-moon in the Korean Peninsula and the DMZ, and to Jeddah, Saudi Arabia and covers all aspects of foreign policy. She has edited and written six books on international affairs.
She received her J.D. from Columbia University School of Law and her Ph.D. from New York University. She has taught at Columbia Law School and Columbia SIPA and was a staff director on Capitol Hill. She is a member of the NMUN Advisory Council.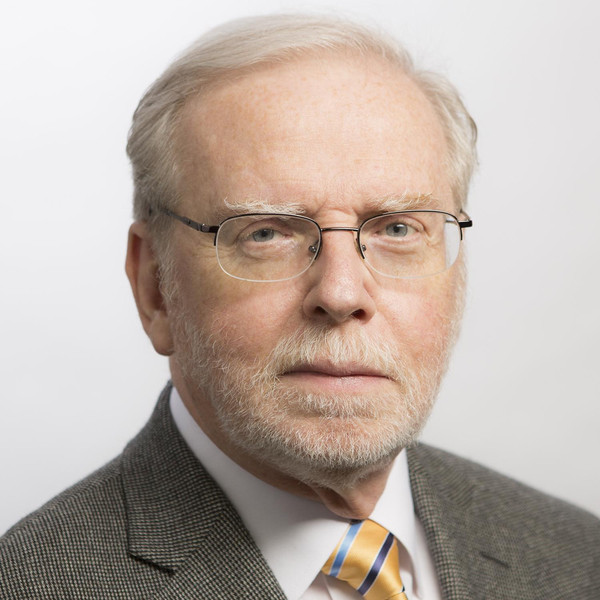 Investigative Reporter and Former Producer, NBC News
Robert Windrem is an award-winning investigative reporter focusing on national security at NBC News and a writer at NBCNews.com.  He has been a member of the National Model United Nations Advisory Council since 2009.  
He has covered international relations and national security at NBC News for more than three decades. During that time, he's reported on the rise of Al Qaeda, having produced the first network TV report on the group in January 1997.  He was also the first network TV producer to bring TV cameras inside CIA HQ in 1993.  He's reported from more than 50 countries, winning more than 40 national and international journalism awards.
In 1994, he and William E. Burrows co-authored  "Critical Mass: The Dangerous Race for Superweapons in a Fragmenting World," all or significant excerpts of which were translated into seven languages.  He taught Television Writing at NYU for 17 years.
Mr. Windrem is also a Life Member of the Council on Foreign Relations, a Fellow at the Center on National Security at Fordham Law School and a member of the President's Advisory Group at Seton Hall University, his alma mater where he received a B.A. in Communication Arts.
---
An Insider's Guide to the UN
Room: Metropolitan West
Are you interested in better understanding and navigating the complex world of the United Nations? How does the UN work and not work, what are its strengths and weakness, who are the key players and how do things get done? These are the issues that will be discussed at this Panel. Join journalist Linda Fasulo, who represents NPR News at the UN and is author of "An Insider's Guide to the UN," along with UN officials and experts including UN Secretary-General's Deputy Spokesperson Farhan Haq and former UN Assistant Secretary-General Gillian Sorensen in a candid discussion of these topics.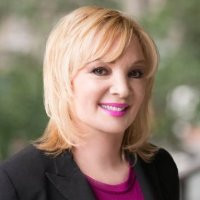 Independent Correspondent, NPR News at the UN
Author, An Insider's Guide to the UN
Linda Fasulo is a journalist and author specializing in the UN and US foreign policy.  Based at the United Nations, she is a long-time independent correspondent for NPR News.  Linda has worked as UN Correspondent for NBC News and MSNBC and as Special UN Correspondent for US News and World Report magazine.  A frequent speaker on international issues, she has a Master's in Public Administration and has also done graduate study in international affairs at Columbia University.  Her popular book, "An Insider's Guide to the UN," published by Yale University Press, is in its third edition. Linda serves on the Executive Committee of the UN Correspondents Association (UNCA).
American Author, Political Commentator, and International Affairs Specialist
Stephen Schlesinger is a Fellow at the Century Foundation. He is the former Director of the World Policy Institute at the New School (1997-2006) and former publisher of the quarterly magazine, The World Policy Journal. Mr. Schlesinger received his BA from Harvard University and his JD from Harvard Law School. In the early 1970s, he edited and published The New Democrat Magazine. Thereafter he spent four years as a staff writer at Time Magazine. For twelve years, he served as a speechwriter and foreign policy advisor to New York State Governor Mario Cuomo. In the mid 1990s, he worked at the United Nations at Habitat, the agency dealing with global cities.
He is the author of three books, including Act of Creation: The Founding of The United Nations (Westview Press 2003), for which he won the 2004 Harry S. Truman Book Award; Bitter Fruit: The Story of the U.S. Coup in Guatemala (Doubleday 1982, with Stephen Kinzer) cited as one of the New York Times' "notable books" for 1982 which has sold over 100,000 copies; and The New Reformers (Houghton Mifflen 1975). He is co-editor (with Andrew Schlesinger) of the best-selling Journals 1952-2000 Arthur Schlesinger, Jr., (Penguin Press 2007), and of The Letters of Arthur Schlesinger Jr (Random House 2013).
He is a specialist on the United Nations and on the foreign policies of the Clinton and Bush and Obama Administrations. He is a frequent contributor to magazines and newspapers and on-line sites, including The Washington Post, The Los Angeles Times, The Nation Magazine, The New York Observer, and Huffingtonpost.com. In 1978, he was a finalist for the National Magazine Award. He has appeared on MSNBC's "Morning Joe", Chris Matthews' "Hardball" and Chuck Todd's "The Daily Rundown", as well as on CNN, Fox TV, NBC, NPR and other media outlets. His website is: 
www.stephenschlesinger.com
.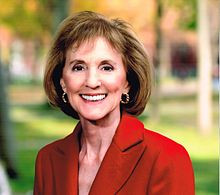 Former UN Assistant Secretary-General
Gillian Sorensen has had a long career working with and for the UN. From 1978 to 1990, she was the New York City Commissioner for the UN. From 1993 to 1996, Ms Sorensen served as special advisor for public policy under Secretary-General Boutros Boutros-Ghali. She led the global commemoration of the UN's Fiftieth Anniversary. From 1997 to 2003, she served as Assistant Secretary-General for external relations under Secretary-General Kofi Annan. She was responsible for outreach to civil society, including NGOs. Ms. Sorensen is currently on the Board of the International Rescue Committee and a long-time advisor to the UN Foundation. She is a graduate of Smith College and studied at the Sorbonne.
---
Addressing the Global Refugee Crisis 
in an Uncertain World: A Roadmap for Action
Room: Empire East
Imagine your home is no longer a place of refuge. You are in fear of your own and your family's livelihood. You want to find safe refuge but borders and passports, defining elements of the modern nation-state, will not allow it. While human migration is anything but a new phenomenon, the images of the past few years have shocked the world's conscience. Tens of thousands of people are on the move, fleeing conflict, poverty, violence, and persecution. At the same time, new walls and restrictions are put in place at borders where people previously crossed freely. Those who still make it frequently face suspicion, hostility, and intolerance in their new homes. How is the world dealing with the global refugee crisis? What can we do to guarantee the universal human right to seek asylum and find safe refuge? Join our experts to discuss what's ahead.
Deputy Policy Director, International Refugee Assistance Project
Elizabeth Foydel is the Deputy Policy Director at the International Refugee Assistance Project in New York, which provides legal assistance to displaced persons at risk of persecution and also conducts policy advocacy and impact litigation around refugee access and processing. Prior to joining IRAP, she received her B.A. in Political Science and French from Columbia University and her J.D. from Stanford Law School. While at Stanford, she participated in the Stanford Journal of International Law, the Rwanda Legal Development Project, the International Human Rights & Conflict Resolution Clinic, the Stanford student chapter of IRAP, and the Stanford-Sciences Po exchange program in international law. She also interned at Columbia's Human Rights Institute and at Human Rights Watch's International Justice Program. After receiving her J.D., she spent a year as a post-graduate fellow in the president's office of Open Society Foundations, where she worked on a variety of human rights and rule of law issues and organizational governance. Her current work focuses on domestic U.S. administrative policies, expanding global access to resettlement, and developing alternative and complementary pathways to safety.
Senior Communications Officer of the UN Refugee Agency's (UNHCR) Liaison Office in New York
Dana Sleiman is the Senior Communications Officer of the UN Refugee Agency's (UNHCR) Liaison Office in New York since August 1st 2017. Born in Beirut, Sleiman started working for UNHCR Lebanon in March 2011, the month when violence erupted in neighbouring Syria. She served as spokesperson for UNHCR's Lebanon operation, working with Arab and international media to advocate on behalf of Syrian refugees. Before joining UNHCR, Sleiman served for 4 years with the United Nations Development Programme (UNDP) as Communications Officer for a reform project at the Lebanese Ministry of Justice. Sleiman holds a BA in economics and an MA in Political Studies from the American University of Beirut. She also holds an MSt in International Human Right Law from the University of Oxford.
---
Climate Change, the United Nations,
and the Path Forward
Room: Empire West
While the Kyoto Protocol took 9 years to come into force, the Paris Climate Change Agreement only took 11 months. Despite a sense of urgency, the momentum to protect the shared future of the planet is being challenged at every turn by a growing movement that questions and discredits beliefs that are widely held. With science being increasingly met with skepticism, it is time to rethink how citizens can engage and promote reasonable climate policies to protect the planet. Please join our experts to discuss the current state of climate policies and science and what can be done for the sake of our future generations. 
Deputy Director, Center for Earth Ethics
Andrew Schwartz is the Deputy Director for the Center for Earth Ethics. He has worked at the confluence of justice, climate change, and social equity for the past decade. A graduate of Union ('13), Andrew got his start in the environmental movement as an intern at the United Nations during Rio+20. He has worked as an communications consultant for the Climate Reality Project and previously served as the co-director of Micah Challenge USA. He currently resides in Portland, OR.
Climate Law Fellow, Sabin Center
Romany Webb joined the Sabin Center in September 2016 as a Climate Law Fellow. Romany's work at the Sabin Center focuses on climate change mitigation. She researches domestic policies aimed at reducing greenhouse gas emissions and promoting carbon sequestration.
Prior to joining the Sabin Center, Romany worked at the University of California Berkeley Energy and Climate Institute, researching executive authority to combat climate change. Romany also completed a fellowship with the Kay Bailey Hutchison Center for Energy, Law, and Business at the University of Texas at Austin, where she researched energy policy, with a focus on options for minimizing the climate and other environmental impacts of energy development. The fellowship followed several years working in private practice in Sydney, Australia.
Romany received an LL.M., with a certificate of specialization in environmental law, from the University of California, Berkeley in 2013. She also holds an LL.B., awarded with first class honors, from the University of New South Wales (Australia).