Scheduled Speakers at Conf. B
Each year we are privileged to host an array of speakers at our NMUN conferences.
We encourage all delegates, faculty, and guests to take advantage of these unique educational opportunities.
Additional speakers will be added to this page as they are confirmed.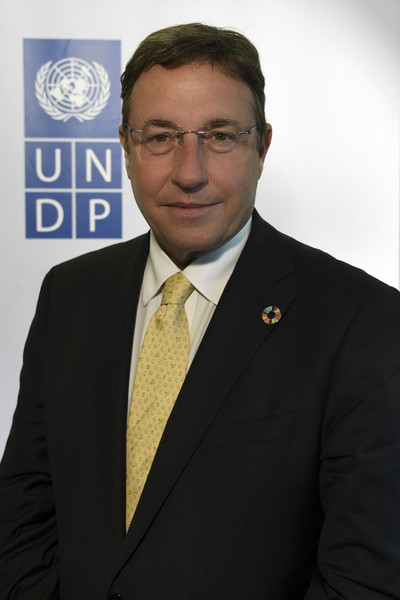 Administrator, United Nations Development Programme (UNDP)
Achim Steiner became UNDP Administrator on 19 June 2017 and will serve for a term of four years. The United Nations General Assembly confirmed his nomination on 19 April 2017, following his nomination by Secretary-General António Guterres.
Mr. Steiner is also the Vice-Chair of the UN Sustainable Development Group, which unites the 40 UN funds, programmes, specialized agencies and other bodies that work to support sustainable development.
Over nearly three decades, Achim Steiner has been a global leader on sustainable development, climate resilience and international cooperation. He has worked tirelessly to champion sustainability, economic growth and equality for the vulnerable, and has been a vocal advocate for the Sustainable Development Goals.
Prior to joining UNDP, he was Director of the Oxford Martin School and Professorial Fellow of Balliol College, University of Oxford. Mr Steiner has served across the United Nations system, looking at global challenges from both a humanitarian and a development perspective. He led the United Nations Environment Programme (2006-2016), helping governments invest in clean technologies and renewable energy. He was also Director-General of the United Nations Office at Nairobi. Achim Steiner previously held other notable positions including Director General of the International Union for the Conservation of Nature, and Secretary General of the World Commission on Dams.
Achim Steiner has lived and worked in Africa, Asia, the Middle East, Europe, Latin America and the United States. He graduated in Philosophy, Politics and Economics (MA) from Worcester College, Oxford University and holds an MA from the University of London/School of Oriental and African Studies (SOAS).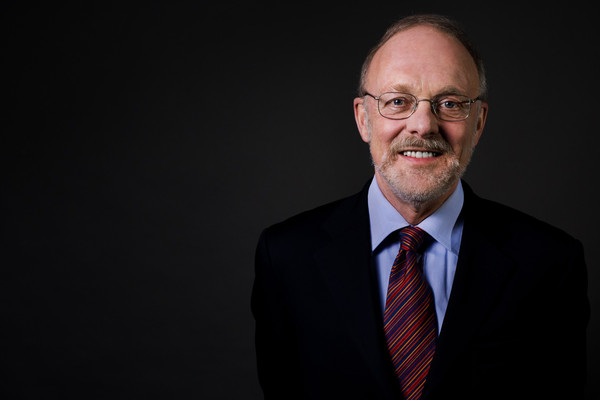 Former Special Adviser on Environment and Peace Operations, Assistant Secretary-General, UN
Franz Baumann spent most of his professional life as a United Nations official. His last assignment was as Special Adviser on Environment and Peace Operations with the rank of Assistant Secretary-General. He left the United Nations at the end of 2015 and joined New York University in 2017 as a Visiting Research Professor. He is a Senior Fellow and a member of the Board of Trustees of the Hertie School of Governance in Berlin. Baumann started his career at the European Parliament in Luxembourg in 1976 before transferring to the European Commission in Brussels and eventually joining Siemens in Munich. In 1980 he joined the United Nations, where he remained for more than three decades, serving in four cities on three continents in a variety of functions. In 2009, he was appointed as Assistant Secretary-General for the General Assembly and Conference Management at the headquarters in New York.  His doctorate in Political Science (African Studies) was obtained from Carleton University, Ottawa, Canada.
Source: https://www.hertie-school.org/en/who-we-are/profile/person/baumann/
Karen J. Vogel Faculty Seminar: 
The United Nations in the 21st Century
Faculty, Guests, and Head Delegates not assigned to a committee are encouraged to attend.
Monday, 15 April at 8:00 pm
2nd Floor Sheraton Hotel, Central Park West
---
Join Prof. Margaret P. Karns for a discussion of The United Nations in the 21st Century, the popular text  of which she is coauthor, which explores the evolution of the UN and its efforts to address peace and security challenges, promote economic development, human rights, and environmental sustainability over close to 75 years. The fifth edition (2017) focuses on major trends, including changing international power dynamics, new threats to peace and security, including both state and human security, and the growing challenges of climate change and sustainability. It examines the UN's proliferating public-private partnerships and the debates over reforming the Security Council and the Secretary-General selection process. Dr. Karns is Professor Emerita of Political Science at the University of Dayton and currently a Visiting Professor in the new PhD program on Global Governance and Human Security at the University of Massachusetts Boston. She is a former vice president of the International Studies Association and also former board member of the Academic Council on the United Nations System. In the late 1970s and early 1980s, she was actively involved with NMUN, including as a board member of its then parent organization, the National Collegiate Conference Association (NCCA). This marks her first return to NMUN in more than 30 years!
Delegate Seminars
Delegates, Head Delegates, Faculty, and Guests are all encouraged to attend.
Tuesday, 16 April at 4:00 pm
2nd Floor Sheraton Hotel
Media: A Key International Stakeholder
or Opposition Party?
Room: Metropolitan East
The press is under attack around the world. Are Fox News, CBS, NBC, BBC, CNN and Al Jazeera reporting about the same world? Attend this panel if you're interested in the role media actually plays in today's international affairs. Moderated by Robert Windrem, NBC News.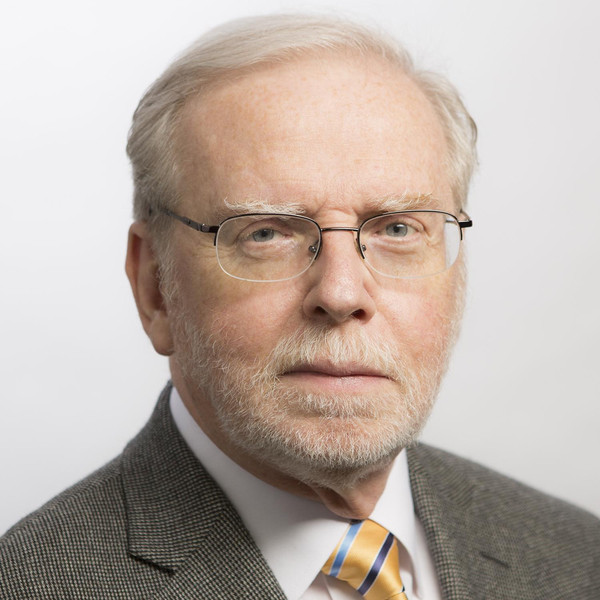 Investigative Reporter and Former Producer, NBC News
Robert Windrem is an award-winning investigative reporter focusing on national security at NBC News and a writer at NBCNews.com.  He has been a member of the National Model United Nations Advisory Council since 2009.  
He has covered international relations and national security at NBC News for more than three decades. During that time, he's reported on the rise of Al Qaeda, having produced the first network TV report on the group in January 1997.  He was also the first network TV producer to bring TV cameras inside CIA HQ in 1993.  He's reported from more than 50 countries, winning more than 40 national and international journalism awards.
In 1994, he and William E. Burrows co-authored  "Critical Mass: The Dangerous Race for Superweapons in a Fragmenting World," all or significant excerpts of which were translated into seven languages.  He taught Television Writing at NYU for 17 years.
Mr. Windrem is also a Life Member of the Council on Foreign Relations, a Fellow at the Center on National Security at Fordham Law School and a member of the President's Advisory Group at Seton Hall University, his alma mater where he received a B.A. in Communication Arts.
---
An Insider's Guide to the UN
Room: Metropolitan West
Are you interested in better understanding and navigating the complex world of the United Nations? How does the UN work and not work, what are its strengths and weakness, who are the key players and how do things get done? These are the issues that will be discussed at this Panel. Join journalist Linda Fasulo, who represents NPR News at the UN and is author of "An Insider's Guide to the UN," along with UN officials and experts in a candid discussion of these topics.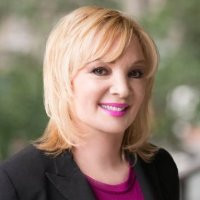 NPR - UN Bureau, Independent Correspondent
Author, "An Insider's Guide to the UN" (Yale University Press)
Linda Fasulo is a journalist and author specializing in the UN and US foreign policy. Based at the United Nations, she is a long-time independent correspondent for NPR News. Linda has worked as UN Correspondent for NBC News and MSNBC and as Special UN Correspondent for US News and World Report magazine. A frequent speaker on international issues, she has a Master's in Public Administration and has also done graduate study in international affairs at Columbia University. Her popular book, "An Insider's Guide to the UN," published by Yale University Press, is in its third edition. She will be signing copies of her book from 5:30-6:30 pm at the NMUN Opportunity Fair.Linda serves on the Executive Committee of the UN Correspondents Association (UNCA). She is a member of the NMUN Advisory Council.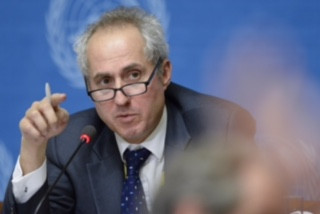 Spokesperson for the United Nations Secretary-General
Stéphane Dujarric is the Spokesperson for the United Nations Secretary-General António Guterres. He was appointed to this position by the previous Secretary-General of the United Nations, Ban Ki-moon in February 2014. Dujarric had previously served as Spokesman for Secretary-General Kofi Annan from 2005 to 2006.
Prior to his current appointment in 2014, Dujarric was Director of News and Media for the UN United Nations Department of Public Information, His previous assignment was with the UN Development Programme where he served as Director of Communications and Spokesman.
Prior to joining the United Nations, Dujarric worked for ABC News television for close to ten years in the New York City, London and Paris news bureaux. Born in France, Dujarric is a graduate of Georgetown University's School of Foreign Service.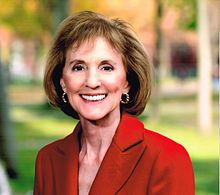 Former UN Assistant Secretary-General
Gillian Sorensen has had a long career working with and for the UN.
From 1978 to 1990, she was the New York City commissioner for the UN.
From 1993 to 1996, Ms Sorensen served as special advisor for public policy under secretary-general Boutros Boutros-Ghali. She led the global commemoration of the UN's Fiftieth Anniversary.
From 1997 to 2003, she served as Assistant Secretary-General for external relations under Secretary-General Kofi Annan. She was responsible for outreach to civil society, including NGOs.
Ms. Sorensen is currently on the Board of the International Rescue Committee and a long-time advisor to the UN Foundation.
She is a graduate of Smith College and studied at the Sorbonne.

---
Integrating International Peace and Security and Human Rights
Room: Empire East
For decades, the core objectives underlying Peace & Security and Human Rights were often discussed in silos, with actions oriented toward securing one often leaving out discussion of the other. However, the international community has started to acknowledge the inherent interconnectedness of these two core pillars of the UN. Indeed, the OHCHR has often briefed and called upon the Security Council to address security issues as a means of protecting against human rights violations. In this panel, delegates will have the opportunity to hear from international experts whose work has focused on the intersection of Peace & Security and Human Rights and learn first-hand the efforts being undertaken to address issues arising under each subject through a united front.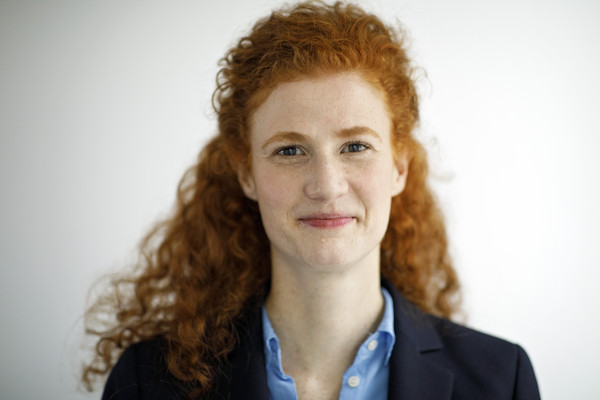 Policy Specialist on Transitional Justice, UN-Women
Emily Kenney is a Policy Specialist on Transitional Justice at UN Women, where works on women's access to justice in conflict-affected countries and accountability for conflict-related sexual and gender-based violence. Previously, she has worked at the Open Society Justice Initiative, the International Center for Transitional Justice, and the International Criminal Court. Emily holds a J.D. from NYU School of Law, an M.Phil from the University of Cape Town in Justice & Transformation Studies, and a B.A. from Tufts University.
---
Social Entrepreneurship and the 2030 Agenda
Room: Empire West
True innovation will be required to achieve the 2030 Agenda and ensure sustainable development for all. Social Entrepreneurship is often overlooked as an avenue for such innovation, both broadly and as a field in which delegates can apply their skills acquired at Model UN. Delegates interested in forming their own social enterprises and those interested in achieving the 2030 Agenda alike will find value in participating in this panel, where they will hear from experts in the field. Panelists will not only discuss their experiences in launching and working with social enterprises and answer delegates' questions relating to how they may start their own business with the skills they have gained at NMUN, but also explaining the link and role of social enterprises in the road towards the 2030 Agenda.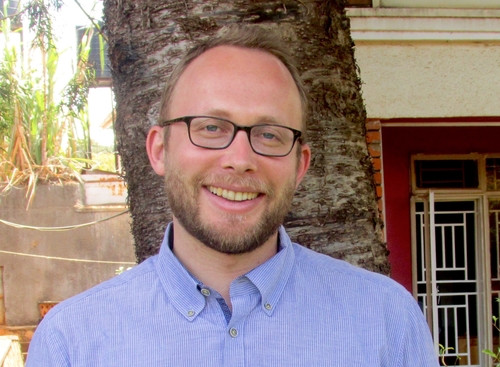 Boris Bulayev is the Co-Founder and Executive Director of Educate!. As an immigrant and refugee from Latvia, Boris believes in the power of giving young people access to formative educational opportunities, which have allowed him to get to where he is today. Under Boris' leadership, Educate! has grown to annually reach over 44,000 students intensively and 545,000 more broadly across Uganda, Rwanda and recently Kenya, and has advised on the integration of skills-based education into East African education systems. The organization has received much global acclaim for its work, including the 2015 WISE award, recognition as one of 14 global case studies on scaling education by Brookings Institution, and fellowships from Echoing Green, Ashoka and the Mulago Foundation. Before jumping into Educate! full-time, Boris worked at startup incubator Loeb Enterprises, learning about entrepreneurship and how to start companies. Personally, Boris is a recipient of the 2018 Klaus J. Jacobs Award and 2011 Grinnell College Young Innovator for Social Justice Prize, and a two-time Forbes Top 30 Under 30 Social Entrepreneur. Boris holds a BA from Amherst College.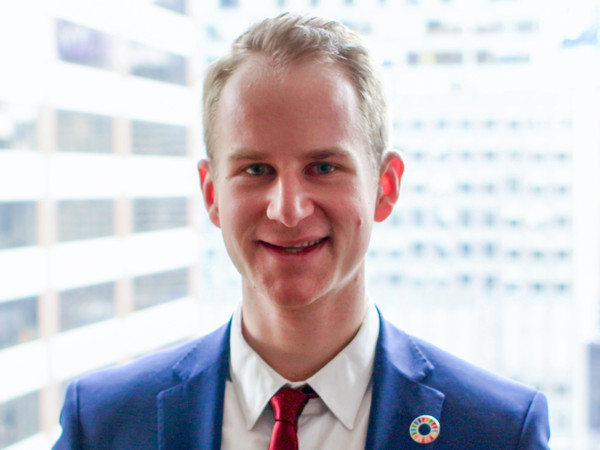 CEO and Co-Founder, Momentum Novum
Max is the CEO and Co-Founder of Momentum Novum, a social enterprise that seeks to create a new momentum for sustainable development through information, education, and advisory services. He is also a PhD candidate and lecturer at the Chair of International Relations and Foreign Policy at the University of Heidelberg, Germany. He also works for the Heidelberg Center for the Environment as a strategic consultant and as the head of the public relations department. He currently serves as Under-Secretary-General for the General Assembly Department at the National Model United Nations • New York.
His areas of expertise are mainly the nexus between climate change, health, and migration; the sustainable development agenda of the United Nations; the interdependencies between media, politics, and society; and futurology. He is a trained scenario workshop facilitator, has worked as a freelance journalist for many years, and has several years of experience in University level teaching.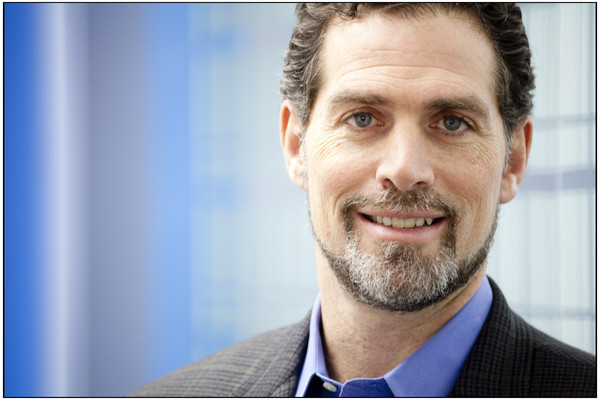 Jordan Kassalow is the Founder of VisionSpring, a high-impact social enterprise that expands access to eyewear by selling radically affordable, durable, attractive glasses into emerging and frontier markets.  Jordan is also the co-Founder of the EYElliance, a coalition of multi-sector experts including public, private, academic, and NGO partners.  EYElliance functions as a leader, convener, and coordinator to channel collective efforts and bring clarity and clear action to address the global unmet need for eyeglasses.  Jordan also founded Scojo New York and the Global Health Policy Program at the Council on Foreign Relations.  Prior to his position at the Council, he served as Director of the River Blindness Division at Helen Keller International.  Jordan is a fellow of Draper Richards Kaplan, Skoll, Ashoka, and is a Henry Crown Fellow at the Aspen Institute. He was named one of Schwab Foundation's 2012 Social Entrepreneurs, was the inaugural winner of the John P. McNulty Prize, and was recognized in Forbes Impact 30. VisionSpring has been internationally recognized by the Skoll Foundation, the Aspen Institute, and the World Bank; is a three-time winner of Fast-Company's Social Capitalist Award; and a winner of Duke University's Enterprising Social Innovation Award.  Additionally, Jordan is a partner at Drs. Farkas, Kassalow, Resnick & Associates, a leading contact lens and laser specialty practice in Manhattan.  Jordan earned a Doctor of Optometry from the New England College of Optometry (NECO), received an Honorary Doctor of Human Letters from NECO in 2016, and a Fellowship in Preventive Ophthalmology and Masters in Public Health from Johns Hopkins.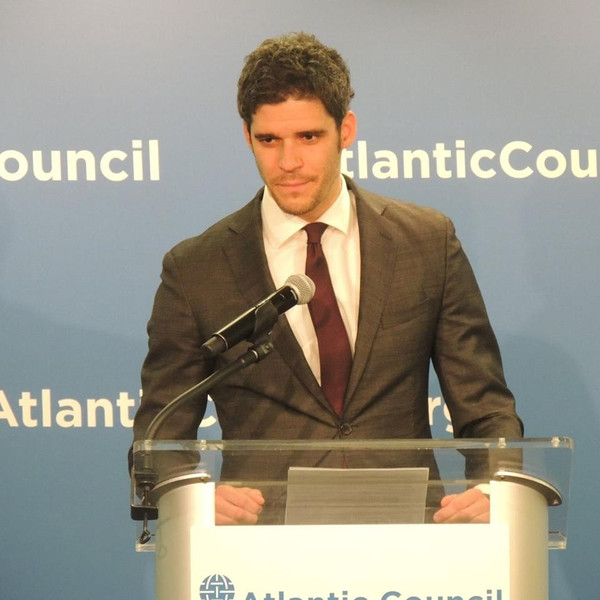 Policy Advisor, UN Department of Economic and Social Affairs
David Koranyi is a policy advisor at the United Nations Department of Economic and Social Affairs, and a non-resident senior fellow for energy diplomacy at the Atlantic Council, a bipartisan foreign policy think tank, publishing on the geopolitics of energy, and Hungarian, European, and US foreign and energy policy. David was previously the director of the Council's Energy Diplomacy Initiative (2016-2018), its Eurasian Energy Futures Initiative (2014-16), and deputy director of its Eurasia Center (2012-2014). He was also a nonresident fellow at the Johns Hopkins University SAIS Centre for Transatlantic Relations between 2010 and 2017.
In 2017 with the support of Google's Digital News Initiative David co-founded NewsGamer, an online platform currently in development aiming to simulate real-life diplomatic decision-making, immersing the user into an in-depth learning process to better understand the drivers of conflicts, policy options, and their consequences.
David served as undersecretary of state and chief foreign policy and national security advisor to the Prime Minister of the Republic of Hungary, Gordon Bajnai (2009-2010). He worked in the European Parliament as chief foreign policy adviser and head of cabinet of a Hungarian Member of the European Parliament (2004-2009). Before he was a political adviser at the Hungarian National Assembly and a junior researcher at GKI Economic Research Institute, in Budapest, Hungary (2000-2004).
David is a member of the European Council on Foreign Relations and a Concordia Advisor. He was a member of the Pacific Council (2015), a recipient of the French Foreign Ministry's Personalities of the Future Fellowship (2012) and of the German Marshall Fund's Marshall Memorial Fellowship (2010), an Aspen Institute Socrates Fellow (2011), and a member of the Hungarian NATO Strategic Concept Special Advisory Group (2009).
David obtained his master's degree in international relations and economics, with a major in foreign affairs from Budapest Corvinus University. He is currently attending an executive Master of Public Administration program at Columbia University in New York City.