Scheduled Speakers at Conf. B
Each year we are privileged to host an array of speakers at our NMUN conferences.
We encourage all delegates, faculty, and guests to take advantage of these unique educational opportunities.
Additional speakers will be added to this page as they are confirmed.
Delegate Seminar
Delegates, Head Delegates, Faculty, and Guests are all encouraged to attend.
Monday, 6 April at 10:00 am
2nd Floor Sheraton Hotel, Metropolitan East
An Insider's Guide to the UN
Room: Metropolitan East
Are you interested in better understanding and navigating the complex world of the United Nations? How does the UN work and not work, what are its strengths and weakness, who are the key players and how do things get done? These are the issues that will be discussed at this Panel. Join journalist Linda Fasulo, who represents NPR News at the UN and is author of "An Insider's Guide to the UN," along with UN officials and experts in a candid discussion of these topics.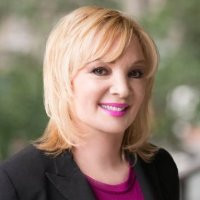 NPR - UN Bureau, Independent Correspondent
Author, "An Insider's Guide to the UN" (Yale University Press)
Linda Fasulo is a journalist and author specializing in the UN and US foreign policy. Based at the United Nations, she is a long-time independent correspondent for NPR News. Linda has worked as UN Correspondent for NBC News and MSNBC and as Special UN Correspondent for US News and World Report magazine. A frequent speaker on international issues, she has a Master's in Public Administration and has also done graduate study in international affairs at Columbia University. Her popular book, "An Insider's Guide to the UN," published by Yale University Press, is in its third edition. She will be signing copies of her book from 5:30-6:30 pm at the NMUN Opportunity Fair.Linda serves on the Executive Committee of the UN Correspondents Association (UNCA). She is a member of the NMUN Advisory Council.
Karen J. Vogel Faculty Seminar 
US Politics and the United Nations 
Faculty, Guests, and Head Delegates not assigned to a committee are encouraged to attend.
Monday, 6 April at 8:00 pm
2nd Floor Sheraton Hotel, Central Park West
---
Join Alynna J. Lyon for a discussion of her book US Politics and the United Nations: A Tale of Dysfunctional Dynamics (Lynne Rienner, 2016). Alynna is a Professor of Political Science at the University of New Hampshire. She is also a co-author of The United Nations in the 21 Century, 5th ed. (Westview, 2016) with Karen Mingst and Margaret Karns, and co-editor of two books, Pope Francis as a Global Actor: Where Politics and Theology Meet (Palgrave 2018) and Religion and Politics in a Global Society (Lexington 2013).  Her research focus includes the United Nations, U.S. Foreign Policy, multilateralism and moral authority at the global level. She is past chair of the International Organization section of the International Studies Association (2016-2018).  She is currently co-Editor-in-Chief for the journal Global Governance and serves on the Editorial Board of International Studies Quarterly.  In her teaching, Professor Lyon is an advocate of experiential learning and has served as a Faculty Advisor for Model United Nations since 2000.