Welcome to the NMUN•DC 2018 Conference
NMUN•DC Conference Program 2018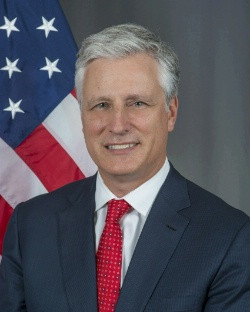 Special Presidential Envoy for Hostage Affairs, U.S. Department of State
Robert C. O'Brien serves as the Special Presidential Envoy for Hostage Affairs at the U.S. Department of State. Working for Secretary Pompeo, O'Brien leads the U.S. Government's diplomatic efforts on overseas hostage-related matters. He works closely with the families of American hostages and advises the senior leadership of the U.S. Government on hostage issues. O'Brien also coordinates with the interagency Hostage Recovery Fusion Cell on the development and implementation of U.S. hostage recovery policy and strategy.
O'Brien previously served as Co-Chairman of the U.S. Department of State Public-Private Partnership for Justice Reform in Afghanistan under both Secretaries Rice and Clinton. The PPJRA promoted the rule of law by training Afghan judges, prosecutors and defense lawyers and provided scholarships for young Afghan lawyers to study in the U.S. From 2008 through 2011, O'Brien was a presidentially-appointed member of the U.S. Cultural Property Advisory Committee, which advises the federal government on issues relating to the trafficking of antiquities and other cultural items. In 2005, Mr. O'Brien was nominated by President George W. Bush and confirmed by the U.S. Senate to serve as a U.S. Representative to the 60th session of the United Nations General Assembly where he worked with Ambassador John Bolton. Earlier in his career, O'Brien served as a Senior Legal Officer for the UN Security Council commission that decided claims against Iraq arising out of the first Gulf War. O'Brien was a Major in the U.S. Army Reserve.
O'Brien is the co-founding partner of Larson O'Brien LLP in Los Angeles, a nationally recognized litigation firm. His law practice focuses on complex litigation and international arbitration. In addition to his client work, O'Brien has served as an arbitrator in over 20 international proceedings and he has been appointed by the federal courts to serve as a special master in numerous complex cases.
O'Brien is a graduate of the Boalt Hall School of Law at U.C. Berkeley. He received his B.A. degree in political science, cum laude, from UCLA. He is a member of the Pacific Council on International Policy.
Source: U.S. Department of State website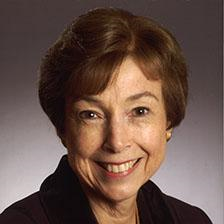 Chair and CEO, Hills & Company
Carla A. Hills is chair and CEO of Hills & Company. The firm provides advice to U.S. businesses on investment, trade, and risk assessment issues abroad, particularly in emerging market economies. Ambassador Hills served as U.S. trade representative (1989–1993) in the George H.W. Bush administration. During the Gerald R. Ford administration, she served as U.S. secretary of housing and urban development and as assistant attorney general, Civil Division, at the U.S. Department of Justice. Over the years, Ambassador Hills has served on a number of corporate boards and currently is a member of the board of Gilead Sciences. She also serves on a number of nonprofit boards, including as cochair of the Council on Foreign Relations and of the Inter-American Dialogue, as chair of the National Committee on United States–China Relations, and as a member of the Executive Committee of the Peterson Institute for International Economics and of the Trilateral Commission. She is cochair of the Advisory Board at CSIS, as well as a trustee of the Center. Before entering government, Ambassador Hills cofounded and was a partner in a Los Angeles, CA, law firm. She also served as an adjunct professor at the University of California at Los Angeles Law School teaching antitrust law and coauthored The Antitrust Adviser (McGraw-Hill, 1971). She received her bachelor's degree from Stanford University, her law degree from Yale University, and studied at Oxford University. She holds a number of honorary degrees, and she was awarded the Aztec Eagle in 2000, the highest honor given by the Mexican government to a noncitizen. 
Expert Briefing Panel
Arlington Ballroom
Friday 4-5 pm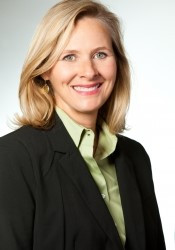 Vice President for Human Rights, Vital Voices
Cindy Dyer is the Vice President of the Human Rights team and oversees all program and partnerships related to sexual violence, human trafficking and harmful cultural practices. Prior to joining Vital Voices in 2008, Cindy Dyer served as the Director of the United States Department of Justice, Office on Violence Against Women. Cindy was nominated to this position by President George W. Bush and confirmed by the United States Senate. As Director, she served as the liaison between the Department of Justice and Federal, State and International governments on crimes involving violence against women.
Cindy has spoken at numerous conferences and professional training sessions before national and international audiences. She was a specialized domestic and sexual violence prosecutor for 13 years and has received numerous awards and recognition for her service to victims. Cindy served for 10 years as a member of the Public Policy Committee of the Texas Council on Family Violence and she was a weekly hotline volunteer for 9 years at a shelter for battered women and their children.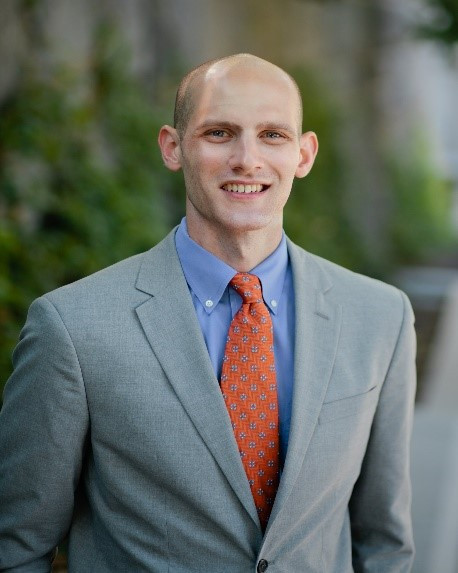 Director of Disarmament & Threat Reduction Policy, Arms Control Association
Kingston Reif is the Director for Disarmament and Threat Reduction Policy at the Arms Control Association, where his work focuses on nuclear disarmament, preventing nuclear terrorism, missile defense, and the defense budget. He is an expert on the legislative process and closely monitors Congressional action on these issues.
He holds a B.A. in International Relations from Brown University. He spent two years in the U.K. as a British Marshall Scholar where he received a MSc. in International Relations from the London School of Economics and Political Science and a M.Litt. in International Security Studies from the University of St. Andrews. He is a 2014 Truman National Security Project Fellow. 
Areas of Expertise: nuclear disarmament, nuclear terrorism, missile defense, and defense budget.He writes a monthly column for the Bulletin of the Atomic Scientists. In addition, he has published articles and op-eds in various outlest, including Foreign Policy, DefenseOne, Time, Defense News, and the Hill.
Kingston has been quoted in such publications as The Economist, The New York Times, Time, Defense News, National Journal, FoxNews.com, and US News and World Report. He has also been interviewed on TV and radio outlets, including C-SPAN's Washington Journal program, CNN's The Situation Room with Wolf Blitzer, and Al-Jazeera.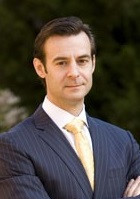 Director of International Governmental Relations, The Nature Conservancy
Prior to joining The Nature Conservancy (TNC) in 2006, Andrew Deutz worked for IUCN – The World Conservation Union - in a variety of capacities, including: Special Advisor for Global Policy, directing IUCN's engagement with multilateral institutions; Director of IUCN's Canada Office, with responsibility for political, constituency and fundraising relations in Canada; and as Coordinator of IUCN's Temperate and Boreal Forest Programme, establishing IUCN's forest conservation programs in Russia, China and Canada. Along the way, he also served as the Lead Forest Negotiator for the US State Department and as Forest Policy Advisor to the World Bank. As a Research Associate at the Woods Hole Research Center, he worked on the Kyoto Protocol negotiations, as well as international forest policy and the Biodiversity Convention. He holds a doctorate in International Environmental Law from the Fletcher School of Law and Diplomacy.