Welcome to the NMUN•DC 2018 Conference
General Resources
Awards - available after the conference

Draft Resolutions - available at the conference

Hub - available at the conference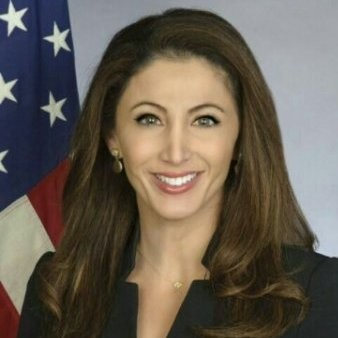 Deputy Special Presidential Envoy for Hostage Affairs, U.S. Department of State
Julia Nesheiwat is the Deputy Special Presidential Envoy for Hostage Affairs, strengthening diplomatic efforts to secure the safe return of Americans held hostage overseas. Working closely with the families of American hostages, foreign governments and the interagency Hostage Recovery Fusion Cell, she represents the United States on hostage-related issues. Previously, Dr. Nesheiwat was appointed as Deputy Assistant Secretary of State for Implementation in the Bureau of Energy Resources. She also served as a Political-Military Advisor and Visiting Professor at the U.S. Naval Post Graduate School's National Security Affairs Department. Dr. Nesheiwat has held numerous positions as Chief of Staff and Senior Advisor to the Under Secretary for Economic Affairs and U.S. Special Envoy for Eurasian Energy Security.
Earlier in her career, she served as the Chief of Staff for Policy and Planning in the Office of the Director of National Intelligence, where she managed the integration and collaboration of analysis and reporting with all intelligence agencies. Prior to that role, she was selected to serve on the U.S. Presidential Commission on Intelligence Capabilities Regarding Weapons of Mass Destruction, leading the North Korea and Iran policy steering committee from 2004-2005.
A former U.S. Army Military Intelligence officer, Dr. Nesheiwat served consecutive tours in Afghanistan and Iraq. As a senior operations officer, she coordinated and managed interagency assessments on terrorist networks within the Middle East and Asia, and acted as the U.S. military liaison officer with regional political parties on governance and threat reduction.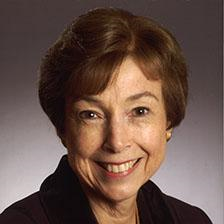 Chair and CEO, Hills & Company
Carla A. Hills is chair and CEO of Hills & Company. The firm provides advice to U.S. businesses on investment, trade, and risk assessment issues abroad, particularly in emerging market economies. Ambassador Hills served as U.S. trade representative (1989–1993) in the George H.W. Bush administration. During the Gerald R. Ford administration, she served as U.S. secretary of housing and urban development and as assistant attorney general, Civil Division, at the U.S. Department of Justice. Over the years, Ambassador Hills has served on a number of corporate boards and currently is a member of the board of Gilead Sciences. She also serves on a number of nonprofit boards, including as cochair of the Council on Foreign Relations and of the Inter-American Dialogue, as chair of the National Committee on United States–China Relations, and as a member of the Executive Committee of the Peterson Institute for International Economics and of the Trilateral Commission. She is cochair of the Advisory Board at CSIS, as well as a trustee of the Center. Before entering government, Ambassador Hills cofounded and was a partner in a Los Angeles, CA, law firm. She also served as an adjunct professor at the University of California at Los Angeles Law School teaching antitrust law and coauthored The Antitrust Adviser (McGraw-Hill, 1971). She received her bachelor's degree from Stanford University, her law degree from Yale University, and studied at Oxford University. She holds a number of honorary degrees, and she was awarded the Aztec Eagle in 2000, the highest honor given by the Mexican government to a noncitizen.